Published 09-13-19
Submitted by Positive Impact Events
On 24 and 25 September 2019, Heads of State and Government will gather at the United Nations Headquarters in New York to review progress against the 2030 Agenda for Sustainable Development and the 17 Sustainable Development Goals (SDGs). For the first time ever this will include commitments for action from the global event industry.
To date, 7000 commitments for action have been collected from event professionals  from 58 countries which have contributed to an 'acceleration action', submitted to the summit, with the aim of  raising the profile of how events can be used to achieve the Sustainable Development Goals. 
Co-ordinated and written by not-for-profit, Positive Impact Events, the acceleration action promotes the event industry as a way to ensure Sustainable Development Goal 4 (quality education for all) is achieved. It is titled 'Engaging the global event industry in the UN SDGS: By 2030 ensuring the over 1.5 billion people who attend events every year acquire knowledge  and skills needed to promote sustainable development'. Funding support has been provided by Maritz Global Events, IMEX, PCMA, CVent and Oregon Convention Center.
Contributions have been gathered via an online survey called 'MY World' which received special dispensation, from the UN SDG Action Campaign, as well as praise for the way it was adapted and promoted within the global events industry, to a reach over 1.7 million. The events industry survey marked the first time the UN has supported a campaign of this sort within the event industry and event professionals are being asked to build on this momentum by taking to social media during the summit and sharing the actions they take to create a sustainable event industry using #Act4SDGs
UNFCCC will be joining Positive Impact Events at IMEX America to explore industry collaboration for next steps. Event professionals around the world will have the chance to engage more deeply with the SDGs by participating in training on the circular economy with MBDC, the creators of the Cradle to Cradle design framework. This new initiative will be piloted by GES, the global provider to the live events industry, as part of their commitment to identifying new sustainable materials for every step of the event journey.
This will advance last year's campaign to address the role of plastic in the event industry, supported by Monterey County Convention and Visitors Bureau.
In explaining the importance and role of the meetings and events industry in helping to achieve the 17 Sustainable Development Goals, Marta Rojas Sevillano, Communications Lead, UN SDG Action Campaign, said:
"The United Nations SDG Action Campaign is a special initiative of the UN Secretary-General to scale up, broaden, and sustain the global movement to take action for the Sustainable Development Goals. For the Goals to be achieved, we need everyone to take action, and to connect these actions with decision makers in SDG planning and review processes at all levels. Events bring people together to learn and collaborate, and create an environment where concrete actions can be developed and individuals and organisations can be mobilized and inspired to join the movement making the Sustainable Development Goals a reality."
Carina Bauer, IMEX Group CEO, added: "We're delighted to add our weight and support to this events industry acceleration action. Some parts of our industry are making huge strides and changes to achieve greater sustainability, others are only just starting out. Nevertheless, this is a time for us all to raise awareness, to educate ourselves and those we serve, to collaborate and, above all, to commit to taking action."
ENDS
Click here to access our campaign toolkit:
https://www.positiveimpactevents.com/acceleration-action-press-release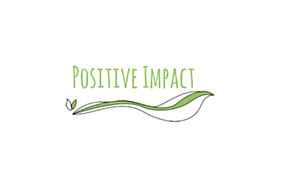 Positive Impact Events