Published 09-12-19
Submitted by Kohler
Kohler Co. energy engineer, Peter Pavelic accepts the EPA's Green Power Award
Kohler Co.announced today that it has received a 2019 Green Power Leadership Award from the U.S. Environmental Protection Agency (EPA). The annual awards recognize America's leading green power users for their commitment and contribution to helping advance the development of the nation's voluntary green power market. EPA presented Kohler Co. with an Excellence in Green Power Use award at the 2019 Renewable Energy Markets Conference in San Diego, CA on September 5, 2019.
Kohler Co. was one of only seven organizations nationwide to receive an Excellence in Green Power Use Award. The program recognizes EPA Green Power Partners who distinguish themselves by demonstrating leadership in procuring green power from a utility green power product, a power purchase agreement, or a renewable energy certificate (REC) product. Kohler Co. is currently purchasing 425 million kilowatt-hours (kWh) of green power annually, which is enough green power to offset 100 percent of the organization's electricity use in US and Canada.  The purchase also has a significant impact on lowering greenhouse gas, with Kohler avoiding over 200,000 metric tons of CO2 emissions annually.
"We are proud to receive this prestigious recognition from the U.S. Environmental Protection Agency," said Rob Zimmerman, director of sustainability at Kohler Co. "Acquiring green power through a purchase power agreement helps our organization become more sustainable, while also sending a message to others across the United States that investing in green power is a sound business decision that can help reduce environmental impacts."
In addition,Kohler Co. ranks asNo. 31 on EPA's National Top 100 Partners list. Each list highlights EPA Green Power Partners using the most renewable energy annually as of July 2019. EPA updates its Top Partner Rankings quarterly at https://www.epa.gov/greenpower/green-power-leadership-awards#current-winners.
Green power is electricity that is generated from environmentally preferable renewable resources, such as wind, solar, geothermal, biogas, eligible biomass, and low-impact hydro. Using green power helps accelerate the development of those sources in the United States and advance the American green power market.  According to the EPA, Kohler's green power purchase of 425 million kWh is equivalent to the electricity use of more than 39,000 average American homes annually. 
To learn more about Kohler's efforts and innovation in the green power, please visit kohlercompany.com. 
About Kohler Co
Founded in 1873 and headquartered in Kohler, Wisconsin, Kohler Co. is one of America's oldest and largest privately held companies comprised of more than 38,000 associates. With more than 50 manufacturing locations worldwide, Kohler is a global leader in the design, innovation and manufacture of kitchen and bath products; engines and power systems; luxury cabinetry and tile; and owner/operator of two of the world's finest five-star hospitality and golf resort destinations in Kohler, Wisconsin, and St. Andrews, Scotland. Kohler's Whistling Straits golf course will host the 2020 Ryder Cup. The company also develops solutions to address pressing issues, such as clean water and sanitation, for underserved communities around the world to enhance the quality of life for current and future generations. For more details, please visit kohlercompany.com.
About EPA's Green Power Partnership
The Green Power Partnership is a voluntary program that helps increase green power use among U.S. organizations to advance the American market for green power and development of those sources as a way to reduce air pollution and other environmental impacts associated with electricity use. The Partnership currently has more than 1,500 Partners voluntarily using more than 60 billion kilowatt-hours of green power annually. Partners include a wide variety of leading organizations such as Fortune 500®companies; small and medium sized businesses; local, state, and federal governments; and colleges and universities. For additional information, please visit http://www.epa.gov/greenpower. 
About the Green Power Leadership Awards
The U.S. Environmental Protection Agency (EPA) co-sponsors the annual Green Power Leadership Awards with the Center for Resource Solutions. EPA recognizes winners in the following awards categories: Green Power Partner of the Year; Sustained Excellence in Green Power; Direct Project Engagement; Excellence in Green Power Use; and Green Power Community of the Year. This program recognizes the exceptional achievement among EPA Green Power Partners who distinguish themselves through green power procurement, market leadership, overall green power strategy, and overall impact on the green power market. The ceremony takes place at the Renewable Energy Markets Conference. This year's 17 recipients are using more than 27.8 billion kWh of green power—enough to power nearly 2.6 million average American homes for a year. For additional information please visit www.epa.gov/greenpower/green-power-leadership-awards.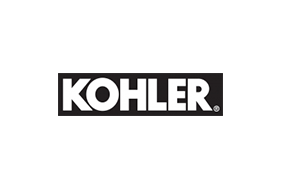 Kohler