Published 09-04-19
Submitted by Discovery Education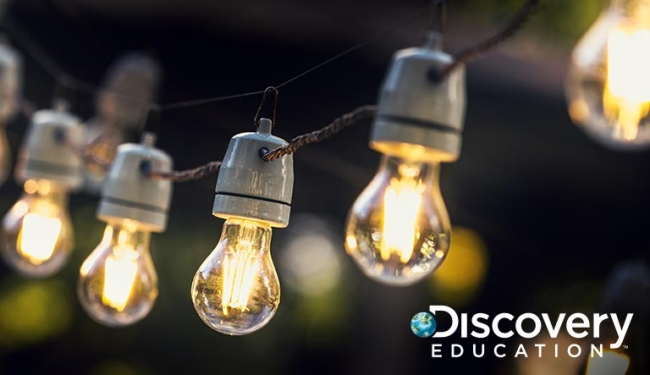 Discovery Education, the leader in standards-aligned digital curriculum resources, engaging content, and professional learning for K-12 classrooms worldwide, today announced a new agreement with the India-based education technology company STEMROBO Technologies supporting STEM education across South Asia.  Through this new agreement, the STEMROBO team is now empowered to sell Discovery Education's award-winning STEM Connect and Coding services to public and private schools throughout India.
Built to bring STEM to life and enhance core curriculum, Discovery Education's STEM Connect helps students develop the creative, critical thinking, communication, and collaboration skills they need for success beyond graduation. Featuring flexible, modular learning units, STEM Connect provides students an easy-to-follow educational experience through high-quality interdisciplinary resources that can be used in a wide variety of classrooms and across all subjects.
Discovery Education Coding, which is currently available in the United Kingdom, helps students take coding from concept to reality.  Featuring step-by-step lessons that guide teachers and pupils through a thoughtfully graduated sequence of lessons that teach students the basics of block coding, HTML, and Python.  In addition, Discovery Education Coding's explanatory videos help make complex concepts simple and provide visual illustrations and examples of what pupils need to achieve in each lesson.
"Discovery Education is excited to join STEMROBO in bringing the highest-quality digital STEM and Coding resources to Indian educators and students," said Will Lock, President of Discovery Education International.  "Together, we are able to address educators in approximately 1.4 million schools serving India's more than 250 million students and help them in creating the dynamic digital learning environments we know will support India's continued economic growth."
STEMROBO is an Indian EdTech company that seeks to make learning fun for all students.  STEMROBO's products and services enable students to learn and experiment in STEM and robotics and grow the skills that will propel students to future success.
"STEMROBO and Discovery Education are completely aligned in our vision to help all Indian students grow from consumers, to innovators, and finally to creators," said Anurag Gupta, Founder of STEMROBO Technologies. "We at STEMROBO look forward to a productive partnership that ultimately benefits the teachers and students of India."
To learn more about STEMROBO Technologies, visit www.STEMROBO.com.  For more information about Discovery Education's digital resources and professional learning services, visit www.discoveryeducation.com, and stay connected with Discovery Education on social media through Facebook, follow us on Twitter at @DiscoveryEd, or find us on Instagram and Pinterest.
###
About Discovery Education
Discovery Education is the global leader in standards-aligned digital curriculum resources, engaging content, and professional learning for K-12 classrooms. Through its award-winning digital textbooks, multimedia resources, and the largest professional learning network of its kind, Discovery Education is transforming teaching and learning, creating immersive STEM experiences, and improving academic achievement around the globe. Discovery Education's services are available in approximately half of U.S. classrooms and primary schools in the U.K. and reach over 5 million educators and 51 million students in more than 90 countries. Inspired by the global media company Discovery, Inc., Discovery Education partners with districts, states, and like-minded organizations to empower teachers with customized solutions that support the success of all learners. Explore the future of education at www.DiscoveryEducation.com.
About STEMROBO
STEMROBO Technologies is an Educational Technology company, focused on designing and making Innovative Electronic Devices, Software and Methodologies around STEM Robotics for K-12 segment. STEMROBO Technologies (www.STEMROBO.com) is a part of Electropreneur Park (Funded by Ministry of Electronics and Information Technology, Govt. of India) under "Make in India" and "Start-up India" mission under ESDM sector. STEMROBO is also associated with India Electronics & Semiconductor Association (IESA). STEMROBO has successfully established STEMROBO Innovation Labs and Atal Tinkering Labs (Under Atal Innovation Mission of NITI Aayog, Govt. of India) in more than 400+ prestigious schools of India. STEMROBO is responsible for the setup as well as the complete execution of these Innovation/Tinkering Labs by delivering unique STEMROBO Methodology. The Key aspect of STEMROBO Methodology is Activity Based Learning (ABL) followed by Project Based Learning (PBL) approach which helps students to innovate for solving Real World Problems with an effective usage of concepts of STEM, Robotics, Electronics Sensors, IoT, AI. 
Contact:
Discovery Education
Stephen Wakefield
Email: SWakefield@discoveryed.com
Phone: (240) 463-2894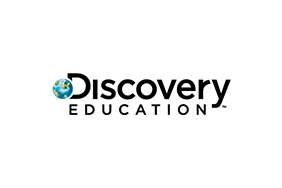 Discovery Education
Discovery Education
Discovery Education is the global leader in standards-based digital content for K-12, transforming teaching and learning with award-winning digital textbooks, multimedia content, professional development, and the largest professional learning community of its kind. Serving 4.5 million educators and over 50 million students, Discovery Education's services are in half of U.S. classrooms, 50 percent of all primary schools in the U.K., and more than 50 countries. 
Accelerate student achievement in your district by capturing the minds and imaginations of students with the fascination of Discovery, tapping into students' natural curiosity and desire to learn.
More from Discovery Education