Published 09-04-19
Submitted by Bridgestone Americas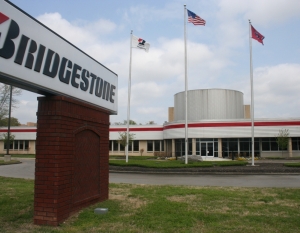 Bridgestone Americas, Inc. (Bridgestone) announced that its Warren County, Tennessee, and LaVergne, Tennessee truck and bus radial (TBR) tire manufacturing facilities were recently recognized by PACCAR with a 2018 Quality Achievement Award. This award recognizes suppliers that meet or exceed PACCAR's rigorous standard of 10 or fewer defective parts for every one million parts shipped to the original equipment manufacturer (OEM).
For more than 30 years, the Bridgestone Warren County and LaVergne plants have been suppliers of commercial TBR tires to PACCAR, one of the world's largest manufacturers of medium and heavy-duty trucks under the Peterbilt, Kenworth and DAF brands.
"It's so important that we celebrate these quality achievements with our plant employees who are directly responsible for achieving the high standards our customers know and expect from Bridgestone," said Greg Harris, executive director, Commercial Manufacturing, Bridgestone Americas Tire Operations. "The impact they are having on our customers through the products they manufacture is at the core of our business, and we couldn't do it without them."
The Warren County plant, which employs more than 1,000 people, is located in Morrison, Tennessee. In 2018, Bridgestone announced a $40 million investment in the plant to meet market demand and address emerging customer needs. The plant has earned numerous awards for its sustainability initiatives and workplace safety programs, including the Leadership in Energy and Environmental Design (LEED) Silver Certification in 2008, becoming the first tire plant in the world to achieve this designation. The Warren County plant also has been recognized as an OSHA Voluntary Protection Program Star site.
The LaVergne plant and its more than 1,000 employees have been recognized for several initiatives related to education and environmental conservation and preservation. The plant has been recognized as a Tennessee Green Star Partner and with the Outstanding Achievement in Air Quality Award from the Tennessee Chamber of Commerce and Industry. The plant also supports many local nonprofit organizations, including the United Way of Rutherford and Cannon Counties.
To learn more, visit BridgestoneAmericas.com.
About Bridgestone Americas Tire Operations:
Nashville, Tennessee-based Bridgestone Americas Tire Operations (BATO) is a business unit of Bridgestone Americas, Inc., whose parent company, Bridgestone Corporation, is the world's largest tire and rubber company. Reporting into the BATO business unit are the company's Latin American tire operations; the U.S. and Canadian consumer tire businesses; the U.S. and Canadian commercial tire businesses; and Bridgestone Retail Operations, LLC, which operates the largest network of company-owned automotive service providers in the world. BATO develops, manufactures and markets Bridgestone, Firestone and associate brand tires. The business unit is focused on retail, wholesale and original equipment markets, supplying passenger, light truck, commercial vehicle, off road, motorcycle, agricultural and other tires, as well as retreads, to its customers in the Americas.
###
Contact: Media Center
877-201-2373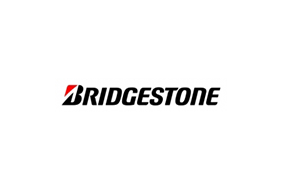 Bridgestone Americas
Bridgestone Americas
Nashville, Tennessee-based Bridgestone Americas, Inc. (BSAM) is the U.S. subsidiary of Bridgestone Corporation, the world's largest tire and rubber company. BSAM and its subsidiaries develop, manufacture and market a wide range of Bridgestone, Firestone and associate brand tires to address the needs of a broad range of customers, including consumers, automotive and commercial vehicle original equipment manufacturers, and those in the agricultural, forestry and mining industries. The companies are engaged in retreading operations throughout the Western Hemisphere and produce air springs, roofing materials, and industrial fibers and textiles. The BSAM family of companies also operates the world's largest chain of automotive tire and service centers. Guided by its global corporate social responsibility commitment, Our Way to Serve, the company is dedicated to improving the way people live, work, move and play in all of the communities it calls home.
Corporate Social Responsibility
Understanding that Serving Society with Superior Quality is our heritage and our mission, and embracing our responsibility to future generations as a global leader in our industries, Bridgestone and its teammates around the world employ innovation and technology to improve the way people move, live, work and play.
The best companies not only perform for their stakeholders, but also contribute to a better world.
Through innovative technology, Bridgestone is committed to providing easier, safer, smoother and more seamless mobility for its customers. Building on the enthusiasm of its employees to connect with people worldwide, the company is also focused on building safer and healthier communities, and improving access to education. With regard to the environment, Bridgestone continues to work toward a sustainable society by operating in harmony with nature, valuing natural resources, and reducing carbon dioxide emissions.
People
We are committed to utilizing our strengths and competencies to address health, safety and education issues in our communities.
Mobility
Through innovative technology, we are committed to easier, safer, smoother and seamless mobility for our society and customers.
Environment
We are committed to continually working toward a sustainable society with integrity and in unity with our customers, partners, communities and the world around us.
More from Bridgestone Americas