Published 09-02-19
Submitted by Merck & Co., Inc.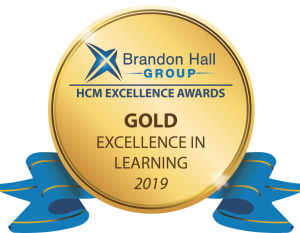 The Merck Fellowship for Global Health program, a three-month, field-based international corporate service-learning program designed to leverage the skills and talents of Merck employees worldwide, won a prestigious Brandon Hall Group Gold Award of Excellence in the Best Unique or Innovative Learning and Development Program category. The Fellowship program's win was announced on Thursday, August 22, 2019. Winners are listed at brandonhall.com
About the Merck Fellowship for Global Health
As part of the Merck Fellowship for Global Health, selected employees serve as highly-skilled volunteer consultants to non-governmental organization (NGO) partners in advancing their mission to improve global health by helping to build organizational capacity and increase access to health services and education to underserved communities. Fellows bring back experiences that contribute to the company's future success and its ability to deliver innovative health solutions to people around the world. Qualified employees develop their leadership skills while contributing their expertise to build the capacity of NGO partners to improve the health and well-being of people in the greatest need. 
"The Fellowship program provides an enormous growth opportunity with exposure to real-life challenges and cultural differences that can't be matched in a typical work environment," says Carmen Villar, vice president, social business innovation. "Upon return, the Fellows apply these learnings to influence their day-to-day roles and to create momentum for larger and more far-reaching advancements for the company.""‹
Between 2012 and 2019, 220 Fellows from 34 countries have worked with 36 NGO partners. The program has touched thousands of lives in underserved communities around the world. The 10th cohort of Fellows is currently in the field. To learn more about their experiences, follow them on Twitter using #rtcfellows.
About the Brandon Hall Group Excellence Awards Program
"Brandon Hall Group Excellence Awards Program has recognized leading organizations for the past twenty-plus years for the latest trends in Human Capital Management," said Rachel Cooke, Brandon Hall Group COO and leader of the HCM Excellence Awards Program. "The initiatives that were honored are not only innovative but fit the unique needs of the business and create truly remarkable success stories." Award entries were evaluated by a panel of veteran, independent senior industry experts, Brandon Hall Group analysts and executives based upon the following criteria: fit the need, design of the program, functionality, innovation and overall measurable benefits.   
Excellence Awards winners will be honored at Brandon Hall Group's HCM Excellence Conference, February 4-6, 2020, at the Hilton West Palm Beach, Florida. Select winners also will serve as presenters in breakout sessions, sharing their leading practices during the conference. "The HCM Excellence Awards recognize programs that measurably benefit organizations," said Mike Cooke, Brandon Hall Group CEO. "Many human capital management departments are unable to confirm that their initiatives help the business's bottom line. Because we focus on measurable benefits, our awards program is universally recognized and highly prestigious."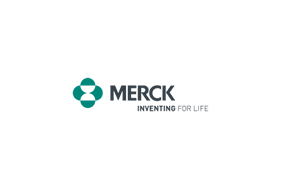 Merck & Co., Inc.
Merck & Co., Inc.
Today's Merck is a global health care leader working to help the world be well. Merck is known as MSD outside the United States and Canada. Through our prescription medicines, vaccines, biologic therapies and animal health products, we work with customers and operate in more than 140 countries to deliver innovative health solutions.
We also demonstrate our commitment to increasing access to health care through far-reaching policies, programs and partnerships.
More from Merck & Co., Inc.