Published 08-28-19
Submitted by FedEx Corporation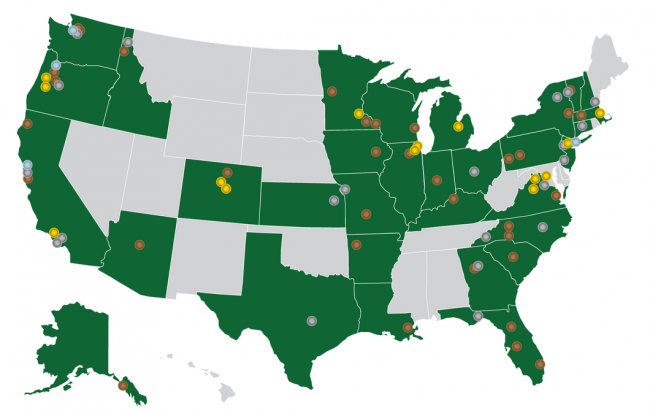 The Walk Friendly Communities program (WFC) recognized three U.S. cities for their commitment to prioritize pedestrians and create safe, comfortable and inviting places to walk. The Walk Friendly Community designations include a Platinum-level designation for Portland, Oregon, only the fourth community to receive that honor. Both Burlington, Vermont, and Bellevue, Washington, were recognized as Silver-level Walk Friendly Communities.
These communities showcase the bold steps that cities and towns can take to prioritize people on foot. Communities recognized by the Walk Friendly Communities program include.
Platinum: 
Portland, Oregon
Silver:
Bellevue, Washington
Burlington, Vermont
WFC is a national recognition program developed to encourage cities and towns across the United States to develop and support walking environments with an emphasis on safety, mobility, access, and comfort. Sponsored by FedEx and managed by the University of North Carolina Highway Safety Research Center (HSRC), the program distinguishes communities leading the way in walkability and seeks to share their stories to inspire other communities to move towards their own innovative solutions. In the ten years since the program began, it has recognized 74 cities across 32 States with Walk Friendly designations.
"These cities are showcasing what a commitment to pedestrian safety and walkability looks like," said Dan Gelinne, WFC program manager. "It is especially exciting to welcome Portland, Oregon, as our newest Platinum-level community and celebrate all of the great work they are doing."
Cities and towns interested in joining the ranks of Walk Friendly Communities are encouraged to submit an application. The next round of applications is open now, and submissions are due by December 15, 2019. Interested communities are encouraged to visit www.walkfriendly.org to learn more about the program and review the application process.
"FedEx is very proud to sponsor the Walk Friendly Communities program. As part of our FedEx Cares commitment, this program has had a far-reaching impact across the United States in making communities safer for pedestrians," said Jenny Robertson, vice president, FedEx Communications.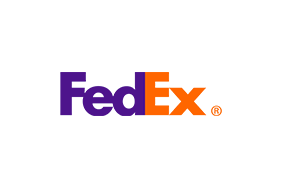 FedEx Corporation
FedEx Corporation
At FedEx, we recognize that our impact is greater than the services we provide. We are committed to being a great place to work, a thoughtful steward of the environment and a caring citizen in the communities where we live and work. We are passionate about sustainably connecting people and places and improving the quality of life around the world.
More from FedEx Corporation