Published 08-20-19
Submitted by Freeport-McMoRan Inc.
Freeport-McMoRan was honored with a Product Stewardship Award from BNSF Railway for the safe transportation of hazardous materials by rail in 2018.
Companies receiving the award transported a minimum of 400 loaded tank cars of hazardous materials with zero, non-accident releases during last year's full transportation cycle. Freeport-McMoRan won the award with respect to the sulfuric acid cars it routed on the BNSF railroad and delivered to its New Mexico operations. The company verifies the tank cars are properly inspected and in proper condition for transportation after the cars are unloaded.
To learn more about Freeport-McMoRan's supply chain due diligence and performance standards for mining and refining, please see fcx.com.
Please see the 2018 Working Toward Sustainable Development Report for more information on all the company's social, economic and environmental efforts.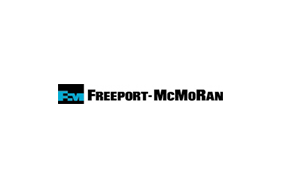 Freeport-McMoRan Inc.
Freeport-McMoRan Inc.
Freeport-McMoRan Inc. (FCX) is a leading international mining company with headquarters in Phoenix, Arizona. FCX operates large, long-lived, geographically diverse assets with significant proven and probable reserves of copper, gold and molybdenum. FCX is the world's largest publicly traded copper producer.
FCX has a strong commitment to safety performance, environmental management and the local communities where it operates. FCX is a founding member of the International Council on Mining and Metals (ICMM) and is committed to implementation of the ICMM Sustainable Development Framework.
More from Freeport-McMoRan Inc.