Published 08-14-19
Submitted by Comerica Bank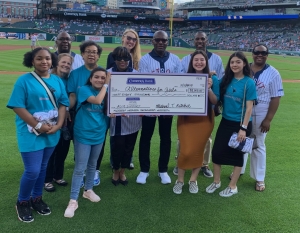 The Detroit Tigers Negro Leagues Weekend, a celebration that pays homage to the prominent legacy of African Americans in the game of baseball, took place August 7-9 at Comerica Park during a weekend series against the Kansas City Royals. Comerica has served as a long-time partner supporting the most extensive and longest-running event of its kind in Major League Baseball.
This year's celebration honored the 100th anniversary of the Detroit Stars, which was one of the eight charter members of the first established Negro baseball league, the Negro National League.
Negro Leagues Weekend got underway with the annual luncheon, sponsored by Comerica Bank and held at Comerica Park, on Friday, Aug. 9 that not only recognized several past members of the Negro Leagues but also honored former Tigers outfielder and current Fox Sports Detroit studio analyst Craig Monroe as the 2019 Detroit Tigers Willie Horton African American Legacy Award. The annual award identifies African Americans who have strengthened the legacy of baseball in the African American community and who have contributed to the rich history of the Detroit Tigers.
Several events, including the Detroit Stars singing competition, "Passing of the Bat" ceremony, ceremonial first pitches, distribution of 10,000 Detroit Stars replica jerseys presented by Comerica and pre-game field ceremonies were among the numerous events during the extensive weekend celebration.
"These special events allow us to reflect together on this historic period of professional baseball, that was not only important for the game, but also represents a period when exceptional people persevered through adverse times," said Cassandra McKinney, Comerica senior vice president and director of retail bank administration.
"This year is also a momentous occasion, as we pay tribute to the 100th anniversary of the Detroit Star in conjunction with the pride associated with the Negro Leagues."
Comerica was not only instrumental in partnering with the Tigers on Negro Leagues Weekend, but the bank also used the opportunity to give back to the community.
During the pre-field festivities prior to the 25th Negro Leagues Tribute Game, Comerica Bank presented Alternatives For Girls a check for $38,000 that will help support numerous outreach services the organization provides for young women in 2019.
Alternatives For Girls is a metro Detroit, nonprofit organization that helps girls and young women by providing them with vital resources like shelter, counseling and education. The organization serves homeless and at-risk girls who do not have support systems in place.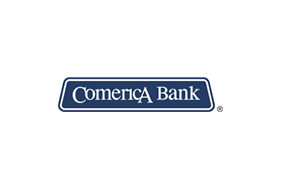 Comerica Bank
Comerica Bank
Comerica Incorporated (NYSE: CMA) is a financial services company headquartered in Dallas, Texas, and strategically aligned by three business segments: The Commercial Bank, The Retail Bank, and Wealth Management. Comerica focuses on relationships, and helping people and businesses be successful. In addition to Texas, Comerica Bank locations can be found in Arizona, California, Florida and Michigan, with select businesses operating in several other states, as well as in Canada and Mexico. 
More from Comerica Bank