Published 08-13-19
Submitted by Rebuilding Together, Inc.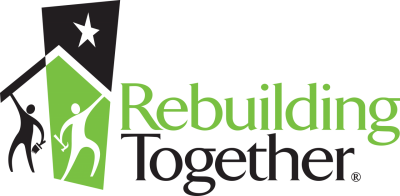 Rebuilding Together, the leading national nonprofit organization providing critical home repairs and revitalizing our communities today announced the election of two members to its national board of directors. Letitia ("Tish") King, communications consultant for the Center for Security and Emerging Technology at Georgetown University and Bob Miller, Chairman and Owner of The Schulte Group were elected unanimously to the organization's governing body.
"We are delighted to have these two individuals with such diverse backgrounds join our board," said Kevin Rafferty, Chairman of Rebuilding Together's board of directors and Executive Vice President of Hancock Whitney Bank. "As we look towards the future of the organization, I'm sure they will bring invaluable contributions to solve the urgent housing needs facing our communities across the country."
Letitia ("Tish") King is a nonprofit leader and communications consultant including for the Center for Security and Emerging Technology at Georgetown University. She previously served as the Senior Vice President for Communications at the Corporation for Public Broadcasting. Working closely with the CEO and Chief Strategy Officer, she designed and managed CPB communications programs and media activities. Tish worked more than 15 years in international broadcasting, serving as spokesperson and Director of the Office of Public Affairs for the U.S. Agency for Global Media (USAGM), the independent agency that oversees all U.S. government funded, civilian international broadcasting. Prior to joining USAGM, Tish served as the Acting Staff Director for the Fulbright Foreign Scholarship Board, a presidentially appointed board with oversight of this prestigious international exchange program. She joined the government as a Presidential Management Fellow on a two-year management development program. Tish completed her Masters at Georgetown University's School of Foreign Service and her Bachelors in International Relations and French at Colgate University.
Bob Miller is a seasoned general contractor and licensed realtor currently serving as Chairman and Owner of The Schulte Group, a professional mentoring group working with professional speakers to provide learning opportunities to aspiring entrepreneurs. Bob started his career in 1972 at First Florida Industries as a Superintendent, Estimator and Project Manager, retiring from the company in 2017 as President and Owner. During his tenure the company built 15,000 affordable and market rate apartment units in addition to commercial real estate projects. Bob is co-Chairman of the School of Construction Management at the University of Miami School of Architecture where he helped create the curriculum to receive necessary accreditation and start the Masters of Construction Management program. He previously served as past President and member of the Board of Directors of The Associated General Contractors of South Florida and Chairman of Rebuilding Together Miami-Dade's Board of Directors. A native Miamian, Bob holds a Bachelor of Science degree in Architectural Engineering from the University of Miami.
# # #
About Rebuilding Together:
Rebuilding Together is a leading national nonprofit organization with a mission to repair the homes of people in need and revitalize our communities. Each year, Rebuilding Together affiliates and nearly 100,000 volunteers complete about 10,000 rebuild projects. Learn more and get involved at rebuildingtogether.org.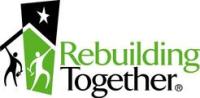 Rebuilding Together, Inc.
Rebuilding Together, Inc.
Rebuilding Together is the nation's largest non-profit organization whose mission is to preserve and revitalize houses and communities to assure that low-income homeowners, particularly those who are elderly and disabled, live in warmth, safety and independence. Through 2005 Rebuilding Together has rehabilitated over 96,120 houses, utilizing 2.5 million volunteers for a market value of $905 million.
More from Rebuilding Together, Inc.