Published 08-13-19
Submitted by National Diversity Council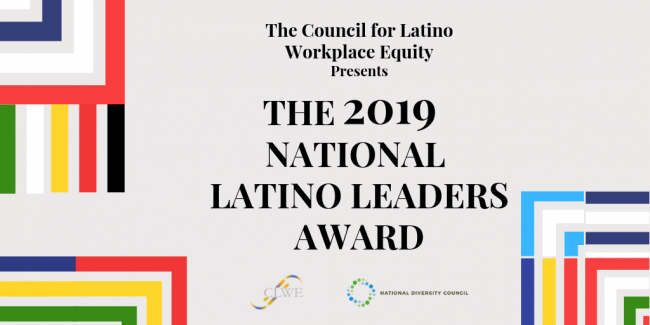 The Council for Latino Workplace Equity (CLWE), an initiative under the National Diversity Council, will host the Fifth Annual National Latino Leadership Conference on October 16th at the DoubleTree by Hilton Hotel Los Angeles Downtown. This year's theme is "The Legacy of Latino Leadership: Culture & Inclusion".
The 2019 National Latino Leaders list highlights individuals who have achieved success in their career while paving the way for other Latinos to advance in the corporate arena. These individuals contribute to creating and promoting a culture where Latino talent is supported and leveraged for organizational success. They demonstrate leadership excellence and high visibility in the Latino community and maintain a record of professional accomplishments.
"Today, more than any other time, it is imperative we recognize and honor our National Latino Leaders." said Angeles Valenciano, CEO of the National Diversity Council. "The honorees are the definition of the richness of the Latino culture and are exemplary individuals paving the way for the Latino community at large."
To see the full list of the 2019 National Latino Leaders awardees please visit; http://clwe.org/tophispanicleaders/2019/
2019 National Latino Leaders Award
Enrique Acevedo
Anchor, Univision
Priscilla Chavez
Manager, Diversity and Inclusion, PCL Construction
Mark Delp
President, Your Wealth Effect
Alexander Flores
Sr. Supply Chain Analyst, Daimler Trucks North America
Carmen Garcia
Assistant Vice President, Outreach, Dallas Area Rapid Transit
Stephanie Herrera
Global Vice President - Salesforce, Computer Futures
Karen Hoyos
CEO, Karen Hoyos International
Enna Jimenez
Head of QA, Senior Director Quality Assurance, Civil and Identity Division; President Boston Chapter, IDEMIA; Association of Latino Professionals for America, ALPFA, Boston
Elizabeth Laine
VP of Client Services, Lead Inclusively
Juan P. Novello
Chief Operating Officer, California Latino Economic Institute
Sandy Nunez
Coordinating Producer, ESPN
Yamelsie Rodriguez
Chief Operations Officer, Planned Parenthood of Illinois
Carlos Solórzano-Cuadra
CEO, Hispanic Chambers of Commerce of San Francisco
Dr. Betty Uribe
Executive Vice President, California Bank & Trust
Sonia A Velez M.D., J.D.
Residency Program Director, Saint Joseph Medical Center
Registration for The 5th Annual Latino Leadership Conference is currently open and can be purchased for $249 at www.clwe.org. For more information about this event please contact: Miranda Del Bosque at miranda.delbosque@nationaldiversitycouncil.org.
About the Council for Latino Equity Council  
The Council for Latino Workplace Equity is a resource and platform to foster workplace equity for Latino talent. Its highlights the pertinent issues concerning Latinos in the workplace in order to advance equal opportunities and incite change within organizations. For information about the CLWE is available at www.clwe.org.
Media Contact
Olivia Valdez 
Jr. Communications Specialist
California Diversity Council
olivia.valdez@nationaldiversitycouncil.org
###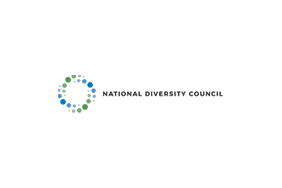 National Diversity Council
National Diversity Council
The National Diversity Council is the first non-profit organization to bring together the private, public and non-profit sectors to discuss the many dimensions and benefits of a multicultural environment.
The NDC provides an opportunity for organizations to establish business partnerships, benchmark best practices and promote brand name as diversity leaders at the national, regional and state level. Partnership with the National Diversity Council will allow your organization to enhance opportunities in the marketplace among an increasing number of organizations that understand diversity as a business imperative. Though a National Organization, it has local roots with local impact.
More from National Diversity Council