Published 08-06-19
Submitted by National Diversity Council

The Healthcare Diversity Council and the National Diversity Council is proud to announce the 2019 Top Healthcare Diversity Leaders and Organizations. Theses two prestigious awards highlight a list of achievers and innovators who impacted the healthcare industry. The awardees were honored during the inaugural National Healthcare Diversity Conference in Houston, Texas on July 24, 2019. 
"The 2019 Top Healthcare Diversity Leaders and Organizations, is a true testament to the abilities of leaders in an ever-changing industry," said Angeles Valenciano, Chief Executive Officer of the National Diversity Council. "We are amazed and inspired at the achievements of each awardee and organization." 
The 2019 Top Healthcare Diversity Leaders
Cassandra Willis-Abner, VP Diversity & Inclusion, Trinity Health

Maram Museitif, Central Health Board of Managers, Central Health

David Epstein, Director of Domestic Human Resources, Doctors Without Borders/ MSF-USA
The 2019 Top Healthcare Diversity Organizations
Trinity Health

Methodist Health System

UPMC
The 2019 Top Healthcare Diversity Leaders Award recognizes individuals who excel in the healthcare field and have made a difference in the diversity and inclusion realm through their research or achievements. The recipients were chosen based off of cultivating diversity initiatives that foster a more inclusive and equitable work environment. Their accomplishments in the healthcare industry demonstrate a consistent pattern of commitment to the recruitment, training, development, and retention of individuals from all populations.
The 2019 Top Healthcare Diversity Organizations Award recognizes healthcare systems who made a difference in global representation in hospitals and clinics across the country.  These organizations are role model institutions that mirror the environment and patients they serve. The awardees spearheaded innovative diversity initiatives, organized programs that benefited the community and demonstrated a commitment to the highest ethical standards, integrity and professional excellence.
To learn more about the 2019 Top Healthcare Leaders and Organizations please visit http://bit.ly/2JzPc9R.
About the Healthcare Diversity Council
The Healthcare Diversity Council promotes culturally competent care, inclusiveness and equity in healthcare institutions in an increasingly global community. For more information about the Healthcare Diversity Council, visit, healthcarediversitycouncil.org.
Media Contact
Katrina Glenn
Jr. Communications Specialist
National Diversity Council
katrina.glenn@nationaldiversitycouncil.org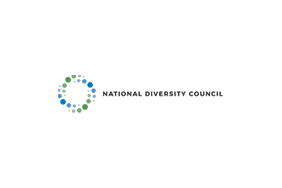 National Diversity Council
National Diversity Council
The National Diversity Council is the first non-profit organization to bring together the private, public and non-profit sectors to discuss the many dimensions and benefits of a multicultural environment.
The NDC provides an opportunity for organizations to establish business partnerships, benchmark best practices and promote brand name as diversity leaders at the national, regional and state level. Partnership with the National Diversity Council will allow your organization to enhance opportunities in the marketplace among an increasing number of organizations that understand diversity as a business imperative. Though a National Organization, it has local roots with local impact.
More from National Diversity Council