Published 08-06-19
Submitted by Realized Worth
On 26 July, KPMG hosted 20 New Zealand businesses to discuss the importance of corporate volunteering, and explore collaboration opportunities with the United Nations, other businesses, and not-for-profits to harness the power of working together to fuel the prosperity of New Zealand's communities.
The meeting, held as part of the IMPACT2030 initiative, explored how employee volunteer programmes can contribute towards achieving the United Nation's Sustainable Development Goals.
"Commitment to our communities is at the heart of our values at KPMG," says Justine Todd, KPMG New Zealand's Corporate Citizenship Manager. "So hosting the Auckland activation event for IMPACT2030 was a perfect fit. Our staff are encouraged and supported to give back to their communities through volunteering, fundraising and leadership, alongside a significant amount of pro bono work, and are proud of making a real difference."
Attendees at the IMPACT2030 event heard from Chris Jarvis, co-founder of RealizedWorth – a global agency focused on the design and implementation of employee-led volunteering and giving programs.
"Since 2016, we have been setting up local IMPACT Councils throughout the world to establish collaboration between companies to help solve some of the priority Sustainability Development Goals in each region," said Chris.
"It's great to be having these conversations down under with the likes of KPMG, AIA, ASB, CC Amatil, Downer, Grant Thornton, PwC, THL, Pernod Ricard, Spark, Westpac, Xero, Zurich to name a few, as well as our community and academic partners. This is the beginning of more local conversations and the intent is to include many more stakeholders along the way."
IMPACT2030 is a global, private sector-led effort focused on activating human capital investments through employee volunteer programs to achieve the United Nations' Sustainable Development Goals (SDGs) – established through a unanimous vote in 2015.
KPMG is a global signatory to the United Nations Global Compact and a Collaborating Partner of IMPACT2030.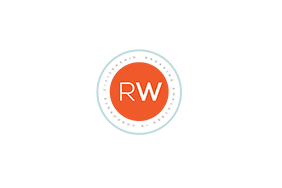 Realized Worth
Realized Worth
Realized Worth works with companies to design and implement outstanding corporate volunteering programs. Our goal is to elevate employee volunteering from a task-oriented activity to a transformative experience. We also offer online engagement training for employee volunteers in Transformative Volunteering through our technology platform, Voyager.
More from Realized Worth