Published 08-06-19
Submitted by Comerica Bank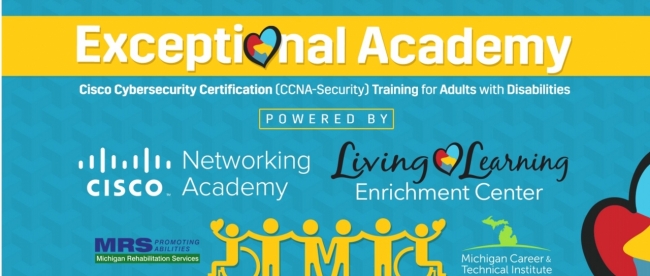 Comerica Bank announced a new partnership supporting the Exceptional Academy — a joint effort between the Living and Learning Enrichment Center, Michigan Rehabilitation Services (MRS), Michigan Career and Technical Institute (MCTI), along with support from a former Cisco executive. The new program, which launches in September, trains adults with disabilities on skills in high demand by local companies.
As part of the initiative, Comerica will provide resources from the bank's Technology Center, headquartered in Auburn Hills, which includes participation on the advisory committee, guest lecturing and meeting with candidates throughout the program. Comerica has also committed to hiring graduates from the academy for internships in 2020 to continue the training and mentoring process.
Comerica Bank's Diversity and Inclusion office, led by Chief Diversity Officer Nathaniel Bennett, identifies opportunities allowing Comerica to recruit the most-qualified diverse talent. 
"Building collaborative partnerships with our internal stakeholders and external organizations, emphasizing inclusiveness, bolsters our ability through talent acquisition to elevate relationships and positively impact our customers and communities which we serve," said Lori Walker, Comerica Bank Vice President, Senior Diversity Consultant.
Comerica will aid the partnership in delivering specialized IT training geared towards placement and long-term success throughout metro Detroit.
"Our community commitment includes inclusive training and recruitment to develop talent and help foster growth of the tech industry that has become a key cog to Detroit's continued revitalization," said Sangy Vatsa, Comerica Bank Executive Vice President and Chief Information Officer. "The Exceptional Academy is a dynamic platform that provides needed skills training, and it will open doors for candidates who train within the program to connect with local companies."
Through the initial nine-month classroom training program, the Exceptional Academy will assist adults with disabilities in gaining access to careers in the technology field through Cisco cybersecurity certification training (CCNA-Security).
"We are extremely grateful to Comerica Bank for being the first company to commit support to the Exceptional Academy," said Rachelle Vartanian, Living and Learning Enrichment Center President and Founder. "Thank you so much for helping us make a difference in the lives of Detroit area individuals with disabilities."
Comerica Bank, a subsidiary of Comerica Incorporated, has served Michigan longer than any other bank with a continuous presence dating back 170 years to its Detroit founding in 1849. It is the largest bank employer in metro Detroit and has more than 4,800 employees (FTE) statewide. With one of the largest banking center networks in Michigan, Comerica nurtures lifelong relationships with unwavering integrity and financial prudence. Comerica positively impacts the lives of Michigan residents by helping customers be successful, providing financial support that assists hundreds of charitable organizations, and actively participating in Detroit's downtown revitalization. Comerica Incorporated (NYSE: CMA) is a financial services company strategically aligned by three business segments: The Business Bank, The Retail Bank, and Wealth Management. Follow on Facebook: www.facebook.com/Comerica, Twitter: @ComericaBank and Instagram: @comerica_bank.
The Living and Learning Enrichment Center is a nonprofit which helps with the development of social, work, and independent living skills for people with autism and related challenges. The vocational program focuses on job skills training necessary to gain and maintain successful employment by actively creating new ways to get clients trained in skills needed by local companies that will ensure long-term career opportunities. To learn more about the Living and Learning Enrichment Center, located at 315 Griswold Street in Northville, visit http://www.livingandlearningcenter.org/ or by calling 248.308.3592.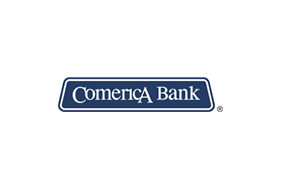 Comerica Bank
Comerica Bank
Comerica Incorporated (NYSE: CMA) is a financial services company headquartered in Dallas, Texas, and strategically aligned by three business segments: The Commercial Bank, The Retail Bank, and Wealth Management. Comerica focuses on relationships, and helping people and businesses be successful. In addition to Texas, Comerica Bank locations can be found in Arizona, California, Florida and Michigan, with select businesses operating in several other states, as well as in Canada and Mexico. 
More from Comerica Bank