Published 08-05-19
Submitted by GreenBiz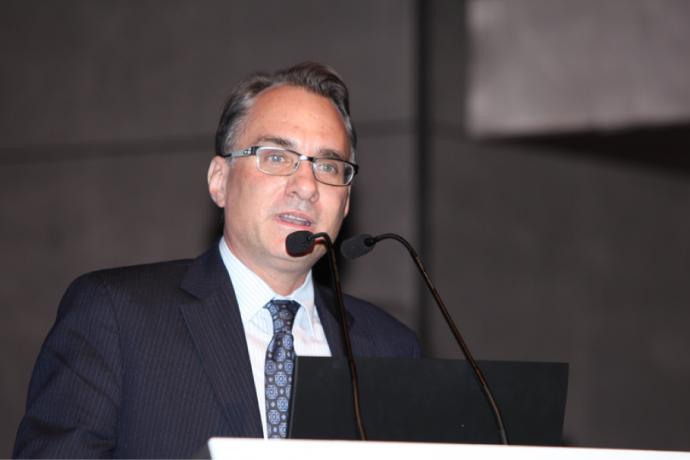 GreenBiz Group announced today the appointment of Mark Tulay to support the company's growing focus on finance and environmental, social and governance (ESG) issues.
Tulay, who brings 25 years experience advancing ESG metrics, measurement and sustainable investing, will provide valuable insight and connections in support of the company's GreenBiz 20 event, as well as the accompanying GreenFin Summit, to be held in Phoenix, Arizona in February. GreenBiz 20 is the premier annual gathering of sustainable business  leaders from the world's largest companies.
As Head of ESG for Risk Metrics Group (now MSCI), Tulay helped create an ESG fund for the largest 400 companies in Japan, launching emerging markets structured investment products and customized enterprise risk management research programs. He also served as the first full-time employee of Ceres, a global network of investors, nonprofit organizations and corporations.
"Corporate reporting on ESG data has moved from the margins to the mainstream and now sits squarely on Wall Street, where it is factoring into a growing number of investment portfolios, as well as the strategies of pension funds, university endowments and other large investors," said GreenBiz chairman and executive editor Joel Makower. "Mark will be instrumental in bringing together corporate reporters, institutional investors and ratings organizations to ensure that proactive companies are being rewarded for their leadership."
GreenBiz 20 will feature a Finance & ESG track, focusing on a broad range of issues and innovations at the intersection of sustainability and investing, from ESG reporting to green bonds to climate risk.
The second annual GreenFin Summit, taking place Feb. 3-4, is an invitation-only event aimed at bringing together a unique mix of stakeholders to align ESG reporting with what investors need to make risk-based asset-allocation decisions. The Summit is produced in partnership with S&P Global, which publishes financial research and analysis on stocks, bonds and commodities.
"I am pleased to join the GreenBiz team and look forward to mobilizing key players in sustainable finance to drive innovation and sustainable value creation," said Tulay. "In a world fraught with uncertainties, GreenBiz is a key player in the global effort to help deliver a new operating system for business that points the way to a brighter future for generations to come."
Among the topics that will be explored are which ESG ratings investors use to evaluate corporate sustainability performance, equipping boards of directors to address investors' growing ESG focus, and how sustainability executives can communicate more effectively with their investor relations teams as well as with outside investors.
For more info about GreenBiz 20 or the GreenFin Summit, visit https://www.greenbiz.com/events/greenbiz-forum/phoenix/2020.
ABOUT GREENBIZ GROUP
GreenBiz Group is the leading media and events company at the intersection of business, sustainability and innovation. We view climate change and other global environmental challenges as existential threats to business and society, as well as significant opportunities. We help our audiences — large and small companies, utilities, government agencies and others — navigate the emerging technologies, business practices, policies and societal expectations they need to know to succeed. We achieve this through media, events, research and a membership network of corporate sustainability professionals. www.greenbiz.com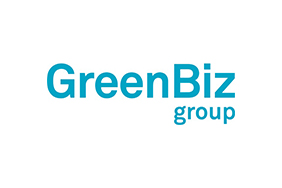 GreenBiz
GreenBiz
GreenBiz Group is a media and events company that advances the opportunities at the intersection of business, technology and sustainability. Through its website, three annual events (GreenBiz, VERGE, Circularity), peer-to-peer network and research, GreenBiz promotes the potential to drive transformation and accelerate progress — within companies, cites, industries and in the very nature of business.
More from GreenBiz