Published 08-01-19
Submitted by FSG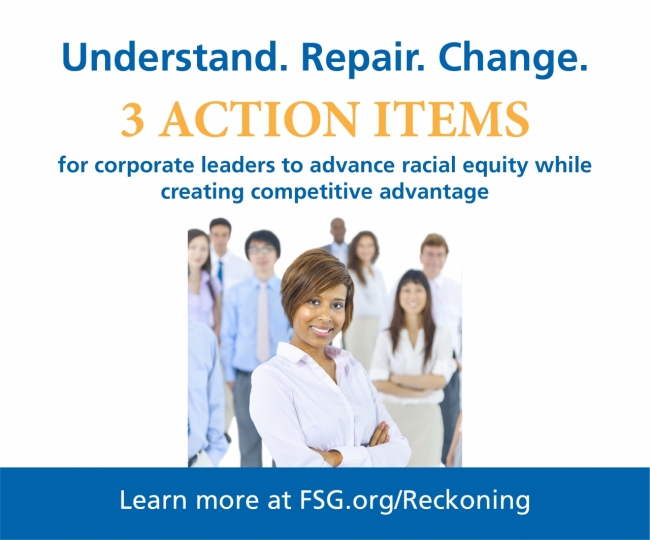 As more corporate leaders pledge their commitment to diversity, equity, and inclusion, they need a way to fulfill their promises. FSG's new primer, Reckoning, Repair, and Change: How Business Leaders Can More Effectively Advance Racial Equity and Competitive Advantageis designed to help companies transform those pledges into action.
 "There is a lot of evidence that businesses are facing increasing pressure to engage on social issues. And they will benefit, as companies with diverse workforces gain from increased innovation," said the primer's author, Veronica Borgonovi, FSG's Director of Diversity, Equity, and Inclusion. "Businesses have significant assets and power and therefore play a critical role in contributing to systemic changes that allow everyone to participate, prosper, and reach their full potential. A wide range of strategies are available, including recruiting and retention efforts; reducing income and wealth disparities via employee compensation structures; designing and delivering products and services that meet the needs of all customers; and leveraging businesses' influence to inform public opinion and policy," said Borgonovi.
The primer builds on FSG's research from earlier this year on health care and financial services and shares additional examples across several industries. The discussion centers around three core actions for business leaders:
1). Understanding history and the racialized impacts of their company and industry;
2). Repairing relationships and rebuilding trust; and
3). Changing business practices to advance racial equity while improving the company's competitive advantage. 
The entire primer is available for download here: Reckoning, Repair, and Change: How Business Leaders Can More Effectively Advance Racial Equity and Competitive Advantage
About FSG
FSG is a mission-driven consulting firm supporting leaders in creating large-scale, lasting social change. Through customized consulting services, innovative thought leadership, and support for learning communities, we help foundations, businesses, nonprofits, and governments around the world accelerate progress by reimagining social change. Learn more at www.fsg.org.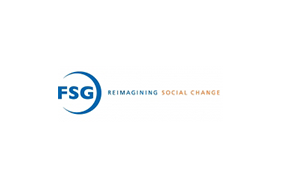 FSG
FSG
Your social impact work requires world-class strategy and insights. FSG has two decades of experience guiding business and foundation leaders and a deep understanding of how to create social impact.
More from FSG