Published 07-29-19
Submitted by Global Enabling Sustainability Initiative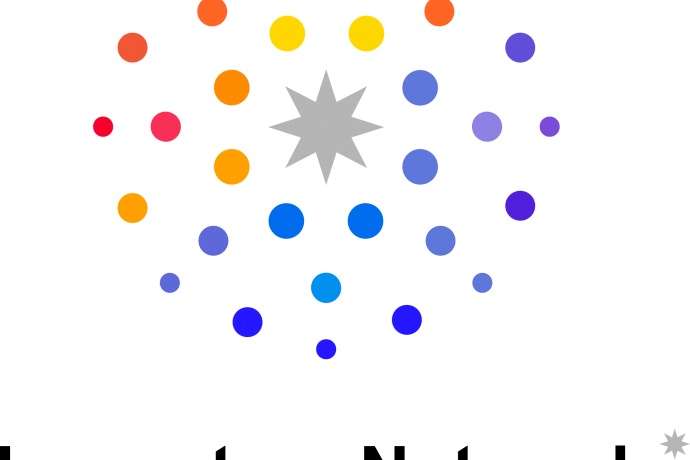 INHR Enabling Rights. Click here to watch video.
The Innovators' Network to Enable Human Rights (INHR) held a multi-stakeholder Innovation and Design Workshop at Verizon's New York, NY offices on July 18-19 2019. Participants included top executives, practitioners, and thought leaders from the technology sector and human rights community. Tech company leaders such as Verizon, AT&T, Swisscom, Fujitsu, T-Mobile US, Taiwan Mobile, Deutsche Telekom were joined by representatives from Amnesty International, Human Rights Watch, Humanity United, Oxfam, and the United Nations among many others. The Workshop's objective was to identify potential solutions that use digital technology to help protect the rights, safety, and security of workers in global supply chains. It also identified the next steps that information and communication technology (ICT) and human rights leaders should take to work collaboratively.
The Challenge
Every industry faces an urgent need to ensure that they are sourcing their products from suppliers that actively respect the human rights of their workers. Yet, holding suppliers accountable and ensuring workers across the global supply chain are protected remains to be one of the most challenging tasks for companies to manage.
"Digital technology has great potential to aide corporate buyers, their suppliers, human rights advocates, and workers within the supply chain," said Luis Neves, Managing Director of the Global Enabling Sustainability Initiative ("GeSI"). The INHR's (an initiative of GeSI) objective is to help meet this potential, by collaboratively developing innovative solutions enabled by digital technology and AI to enable the rights of workers within supply chains across all Industry sectors.
The Workshop generated ideas from some of the world's leading human rights NGOs, ICT companies, and technology-savvy entrepreneurs to help solve issues related to:
Increasing the accountability of suppliers across the value chain

Empowering workers to protect their rights

Protecting workers from abuse, duress and forced labour.
"Once implemented, these innovative ideas will be a game changer to the current traditional supply chain management approach. While transformational changes have been occurring in the past few years, getting a group like this together has allowed us to approach the issue from multiple angles and find solutions using new technologies to boost their potential effectiveness," said James Gowen, GeSI Chairman.
Media enquiries 
Contact:
Ugo Realfonzo, Global Enabling Sustainability Initiative
Email: ugo.realfonzo@gesi.org
Telephone: +32 2 282 8442  
About the INHR
The INHR is an initiative that was created by GeSI (Global Enabling Sustainability Initiative). The initiative was created after GeSI launched the #Enabling Rights: The Transformative Potential of Digital to Enable People's Rights report. This extensive report details the potential of digital technologies to support those working to advance civic, political, and economic rights around the world. It highlights specific digital technology solutions that are being applied to address a dozen pressing human rights challenges affecting billions of individuals. The report calls for the industry to work with human rights defenders to develop, promote, and apply technology for human rights. The report has a key recommendation to create the Innovators' Network to Enable Human Rights (INHR). GeSI then made the steps to build the INHR, a network that can coordinate the collective capabilities of digital industry leaders, human rights organizations, policy-makers, academia, and social innovators, to accelerate and scale up the development and application of technology that enables human rights.
About GeSI
GeSI's mission is to build a sustainable world through responsible, information and communications technology (ICT)-enabled transformation. GeSI comprises 30+ members from the world's leading technology companies, along with dozens of partners leading efforts to advance environmental and social sustainability. GeSI is a leading source of impartial information, resources and best practices for achieving integrated social and environmental sustainability through ICT.

Global Enabling Sustainability Initiative
Global Enabling Sustainability Initiative
The Global Enabling Sustainability Initiative (GeSI) is a strategic partnership of the Information and Communication Technology (ICT) sector committed to creating and promoting digital technologies and practices that foster economic, environmental and social sustainability. Formed in 2001, GeSI's vision is a sustainable world through responsible, ICT-enabled transformation. GeSI fosters global and open cooperation, informs the public of its members' voluntary actions to improve their sustainability performance, and promotes technologies that foster sustainable development. GeSI enjoys a diverse and global membership, representing around 30 of the world's leading ICT companies and partners with over 30 global business and international organizations such as the International Telecommunications Union (ITU), the United Nations Framework Convention on Climate Change (UNFCCC), the United Nations Environment Program (UNEP), the World Business Council for Sustainable Development (WBCSD), the World Resources Forum Association (WRFA), the Institute of Electrical and Electronics Engineers (IEEE), the Responsible Business Alliance (RBA), the Centre for Sustainable Consumption and Production (CSCP), The Institute for Sustainable Development and International Relations (IDDRI), the Global Climate Forum (GCF), the World Green Building Council (WGBC), the Flemish Institute for Technological Research (VITO), and the International Energy Agency (IEA) - as well as a range of international stakeholders committed to ICT sustainability objectives to share and develop ideas, launch joint initiatives, and collaborate on a broad range of sustainability projects. These partnerships help shape GeSI's global vision regarding the evolution of the ICT sector, and how it can best meet the challenges of sustainable development.
For more information, see www.gesi.org.