Published 07-17-19
Submitted by Wells Fargo & Company
In honor of the 29th anniversary of the Americans with Disabilities Act (ADA), Wells Fargo & Co. (NYSE: WFC) announced the Wells Fargo Foundation has donated more than $100 million since 2015 to nonprofits that serve people with disabilities.
"The U.S. has made a lot of progress since the enactment of the ADA in 1990, but there still is a lot of work to do," said Kathy Martinez, head of Disability and Accessibility Strategy at Wells Fargo. "The company is committed to serving and supporting customers and team members with disabilities through accessible properties and services, career opportunities and accommodations, and strategic nonprofit donations."
Highlights of Wells Fargo's efforts since 2015 include:
Nonprofits
Wells Fargo donated to more than 15,000 nonprofits that serve people with disabilities, ranging from organizations focusing on community development to those providing health and human services. The company's national grants focus on financial education and employment for people with disabilities, including National Disability Institute, National Federation of the Blind's BELL Academy, and Communications Services for the Deaf's financial education in American Sign Language.
Careers
Beyond philanthropic support, Wells Fargo is committed to recruiting, retaining and advancing people with disabilities, and providing work accommodations when needed. To date, the company employs more than 8,000 team members who self-identify as having a disability. Wells Fargo raises awareness of the company's recruitment, retention and advancement initiatives through impactful hiring events, the company's People with Diverse Abilities Leaders Program, the No Barriers Summit sponsorship and internal and external storytelling.
Financial health
In the U.S., only 20.6% of people with disabilities are working, and many live on a limited budget. Through the Hands on Banking® program and alliances with nonprofits, Wells Fargo provides financial education to thousands of students and adults with disabilities. Available in both English and Spanish, the free Hands on Banking program teaches people in all stages of life about the basics of responsible money management, including how to create a budget, save and invest, borrow responsibly, buy a home and establish a small business.
To learn more about Wells Fargo's commitment to people with disabilities, please visit www.wellsfargo.com/about/diversity/accessibility/.
About Wells Fargo 
Founded in 1852 and headquartered in San Francisco, Wells Fargo & Company (NYSE:WFC) provides banking, investment and mortgage products and services, as well as consumer and commercial finance, through 7,700 locations, more than 13,000 ATMs, and the internet (wellsfargo.com). With approximately 262,000 team members, Wells Fargo serves one in three households in the United States. With its corporate philanthropy, Wells Fargo aims to pave a path to stability and financial success for underserved communities by applying a problem-solving mindset to housing affordability, small business growth, and financial health, among other local community needs. In 2018, Wells Fargo donated $444 million to nearly 11,000 nonprofits. For 10 consecutive years, Wells Fargo has held the honor of No. 1 in workplace giving by United Way Worldwide. Wells Fargo team members also actively support communities by donating more than 2 million hours of volunteer time in the last year. News, insights and more information on the company's overall corporate responsibility are available at Wells Fargo Stories and www.wellsfargo.com/impact.
Media
Lisa Westermann, 415-845-7759
Lisa.b.Westermann@wellsfargo.com
@LWestermannWF
Claudia Huizar, 619-535-5346
Claudia.Huizar@wellsfargo.com
@ClaudiaHuizarWF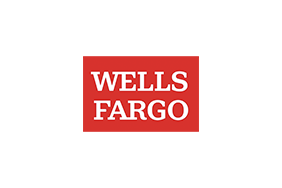 Wells Fargo & Company