Published 07-04-19
Submitted by CNH Industrial
 CASE Construction Equipment, the global construction equipment brand of CNH Industrial N.V. ((NYSE: CNHI /MI: CNHI)  dealer Ina Store supplied a compact track loader and grapple bucket to Team Rubicon for a land clearing project in Baldwin, Michigan. The site will be developed by Habitat for Humanity of Lake County Michigan into a new Veterans Village development that provides 850-to-1,000-square-foot homes for qualified veterans, active military and spouses of those who have served.
Team Rubicon deployed sawyer teams and heavy equipment operators to clear the area, allowing the first phase of the project to move forward.
In the years to come, the partnering agencies expect the overall operation to be a multi-year endeavor. Historically, Lake County, Michigan, where Baldwin is located, is among the most economically disenfranchised with higher-than-normal unemployment, leaving considerable service needs such as veteran housing unmet.
The overall operation presented a great opportunity for Ina Store, located in neighboring Osceola County, to step-up and supply heavy equipment from CASE for the effort.
"We live, work and have raised families in this region of Michigan, and the opportunity to give back to an ambitious project that will help bring important services to our military veterans was a no-brainer," said Dean Smallegan, vice president at Ina Store. "We look forward to seeing this project come to life in the coming months and years."
Shawn Washington, the executive director of Lake County Habitat For Humanity, has a grand vision for the overall project. In addition to the single-block operation with Team Rubicon, she plans to engage the veteran-led disaster response and community service organization in prepping other sites throughout the community that would be part of the project. The operation is a perfect fit due to unlimited time constraints, which would allow volunteers to also deploy to higher-priority disaster response situations, as needed.
For more information on Team Rubicon, visit TeamRubiconUSA.org. For more information on the partnership between CASE and Team Rubicon, visit CaseCE.com/TeamRubicon.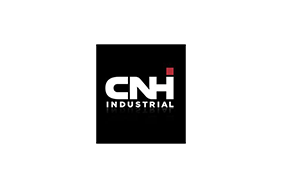 CNH Industrial
CNH Industrial
CNH Industrial is a global leader in the capital goods sector with established industrial experience, a wide range of products and a worldwide presence. Each of the individual brands belonging to the Company is a major international force in its specific industrial sector: Case IH, New Holland Agriculture and STEYR for tractors and agricultural machinery; CASE Construction Equipment and New Holland Construction for earth moving equipment; IVECO for commercial vehicles; IVECO BUS and Heuliez Bus for buses and coaches; IVECO ASTRA for quarry and construction vehicles; Magirus for firefighting vehicles; Iveco Defence Vehicles for defence and civil protection; and FPT Industrial for engines and transmissions.

Sustainability at CNH Industrial
CNH Industrial has a proactive approach to sustainability, which is in tune with global changes. We have set long-term targets to align with the United Nation's Sustainable Development Goals and we are driven to ensure that our footprint is sustainable, and one that leaves a positive and lasting impression. Furthermore, CNH Industrial is a recognized as a sustainability leader in its field, having been named as the Industry Leader in the Machinery and Electrical Equipment segment of the Dow Jones Sustainability Indices (DJSI), World and Europe, for nine consecutive years, as well as being admitted to range of sustainability indices.
More from CNH Industrial