Published 06-28-19
Submitted by Bridgestone Americas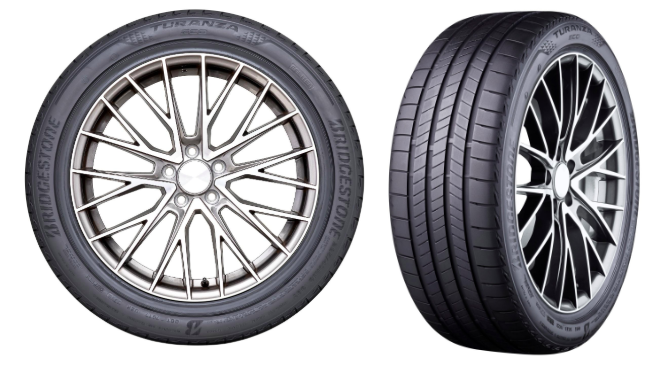 Bridgestone has announced the launch of Enliten, a new innovative lightweight tyre technology that represents an unmatchable reduction in material and rolling resistance performance to contribute to the reduction of a vehicle's CO2 emissions, while providing the same wear life as a standard original equipment tyre. Benefitting car manufacturers, drivers and the environment, tyres with embedded Enliten technology also improve the vehicle's handling and stability to increase driving pleasure.
More sustainable, more efficient
Today, dwindling resources and climate change are two global megatrends bearing huge pressure on the environment and automotive sector. European legislators have reacted by setting increasingly stricter targets on original equipment manufacturers (OEMs) to reduce the CO2 emitted by their vehicles.
Enliten is Bridgestone's latest breakthrough solution to achieve those goals through original equipment tyres. The technology reduces the rolling resistance of a passenger tyre by, on average, 20 percent from a standard premium summer touring tyre. This enables tyres with embedded Enliten technology to help reduce fuel consumption and CO2 emissions in combustion vehicles, while also extending battery life and vehicle range in electric vehicles.
Enliten enables passenger tyres to be reduced in weight by, on average, 10 percent from a standard premium summer touring tyre. This not only ensures that less raw materials are used to manufacture the tyres, but also contributes to the reduced rolling resistance. Enliten is able to achieve all that without any trade-off on tyre wear or safety. The technology even improves the vehicle's handling and stability to increase driving pleasure.
A new approach to tyre design and production
Enliten has achieved these capabilities through an innovative approach to tyre design and production. The technology combines a proprietary compound mix that enables improved wear performance and a decreased tread depth, a reduced and reinforced inner liner thickness, and a new dedicated mould design concept.
Paolo Ferrari, CEO and President Bridgestone EMEA, commented: "Becoming more sustainable is the responsibility of every person and business on this planet. For example, at Bridgestone, everything we do must contribute to our sustainability strategy, 'Our Way to Serve'. Of course, our customers have their own initiatives, and as their partner, we are responsible for helping them achieve their goals as best we can. As we are working towards our long-term environmental vision to manufacture products from raw materials that are fully renewable and sustainable by 2050 and beyond, Enliten is a great step forward."
In the face of current social, economic and technological trends, Bridgestone is rapidly transforming from a premium tyre producer into a leader in mobility solutions. In recent years, Bridgestone Corporation has invested heavily in R&D, spending approximately €800 million per year (the highest amount in the industry) to develop new technologies, products and solutions that can enable customers, fleets and end-users to become more sustainable and more efficient.
Bridgestone will soon be announcing partnerships that will see Enliten technology applied to vehicles in the European market.
Media information
Liesbeth Denys
Director of PR and Communications
Bridgestone in EMEA: +32 478 78 26 22 
About Bridgestone in Europe, Middle East and Africa
We're the EMEA business of the world's largest tyre and rubber company. For almost 90 years, we've been providing the confidence to get people and goods where they need to go as conveniently as possible, without interruption. That's as true today as ever and means we're trusted where it matters most: where the vehicle meets the road. We're brilliant chemists, engineers and data scientists with some of Europe's most advanced factories and world-beating technology. We're uncompromisingly focused on providing real solutions to the real problems that drivers face on the road every day. We keep them going, no matter what.
For more information about Bridgestone in EMEA, please visit www.bridgestone.eu and www.bridgestonenewsroom.eu. Follow us on Instagram, YouTube, Twitter and LinkedIn.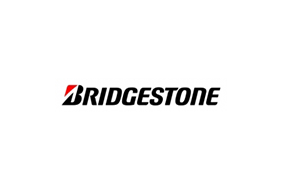 Bridgestone Americas
Bridgestone Americas
Nashville, Tennessee-based Bridgestone Americas, Inc. (BSAM) is the U.S. subsidiary of Bridgestone Corporation, the world's largest tire and rubber company. BSAM and its subsidiaries develop, manufacture and market a wide range of Bridgestone, Firestone and associate brand tires to address the needs of a broad range of customers, including consumers, automotive and commercial vehicle original equipment manufacturers, and those in the agricultural, forestry and mining industries. The companies are engaged in retreading operations throughout the Western Hemisphere and produce air springs, roofing materials, and industrial fibers and textiles. The BSAM family of companies also operates the world's largest chain of automotive tire and service centers. Guided by its global corporate social responsibility commitment, Our Way to Serve, the company is dedicated to improving the way people live, work, move and play in all of the communities it calls home.
Corporate Social Responsibility
Understanding that Serving Society with Superior Quality is our heritage and our mission, and embracing our responsibility to future generations as a global leader in our industries, Bridgestone and its teammates around the world employ innovation and technology to improve the way people move, live, work and play.
The best companies not only perform for their stakeholders, but also contribute to a better world.
Through innovative technology, Bridgestone is committed to providing easier, safer, smoother and more seamless mobility for its customers. Building on the enthusiasm of its employees to connect with people worldwide, the company is also focused on building safer and healthier communities, and improving access to education. With regard to the environment, Bridgestone continues to work toward a sustainable society by operating in harmony with nature, valuing natural resources, and reducing carbon dioxide emissions.
People
We are committed to utilizing our strengths and competencies to address health, safety and education issues in our communities.
Mobility
Through innovative technology, we are committed to easier, safer, smoother and seamless mobility for our society and customers.
Environment
We are committed to continually working toward a sustainable society with integrity and in unity with our customers, partners, communities and the world around us.
More from Bridgestone Americas