Published 06-25-19
Submitted by America's Charities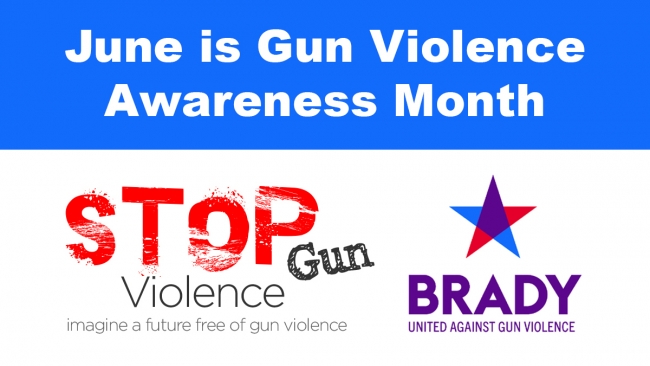 Gun Violence is a national problem that needs national solutions. Almost every day we hear of another mass shooting* in our country. But America's gun violence epidemic is made up of much more than high-profile media events. Every 16 hours, a woman in America is shot and killed by a current or former intimate partner. Suicides account for 60 percent of all gun deaths. And there are many communities across the country where gun violence on their streets is an everyday reality. 
Started in New York, Gun Violence Awareness Month is a time to promote greater awareness about gun violence and gun safety, bringing citizens and community leaders together to discuss how to make all of our communities safer. One nonprofit leading this charge is the Brady Center to Prevent Gun Violence.
The Brady Center to Prevent Gun Violence reduces gun violence using a tripartite strategy that incorporates litigation, legislation, and education. Our strategy focuses on the common ground shared by most Americans: we need to keep guns out of the hands of those who would use them to harm themselves or others. We accomplish this through three campaigns that 1) reduce the flow of crime guns into communities most heavily impacted by gun violence; 2) expand and protect the Brady background check system; and 3) change the cultural misconception that owning or carrying a gun makes you safer.
Continue reading on 3BL Media.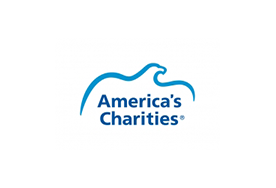 America's Charities
America's Charities
Every year, millions of people across America are invited to participate in an activity that has become a Fall tradition for generations of employees working at many of the nation's largest employers: the Employee Charitable Giving Campaign. The impact of employee giving campaigns on charitable organizations and the people and communities they serve is immense. These campaigns funnel $3 billion annually much of which is unrestricted, sustainable funds that enable nonprofit groups to deliver vital services throughout the nation.
America's Charities is a mission-driven organization that connects public and private sector employers with charities to engage employees in greater giving.
Who We Serve
Charities looking to expand their participation and reach in workplace giving and employee engagement programs through membership in one of America's Charities' four federations: America's Charities, Children First – America's Charities, Health First – America's Charities, or Community First – America's Charities of Greater Washington, D.C.
Employers seeking efficient and effective ways to manage and engage employees.
Individual donors seeking ways to make a significant impact on the causes they care about.
Our Core Services
Generating unrestricted, sustainable financial support for charities through employee engagement programs.
Distributing funds to charities in an efficient, effective and transparent manner.
Consulting with employers on strategies to achieve their philanthropic goals while strengthening employee engagement programs.
Providing solutions to support employers with their employee engagement programs that catalyze greater involvement and giving.
More from America's Charities