Published 06-24-19
Submitted by AEG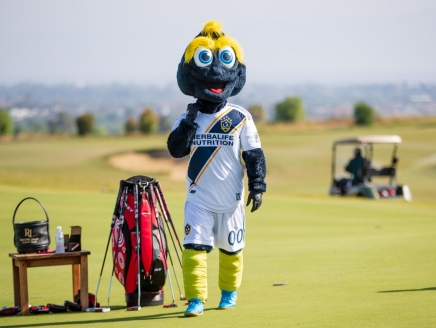 AEG's LA Galaxy recently raised more than $215,000 to benefit the club's LA Galaxy Champion Project, which benefits elementary school students, during its annual LA Galaxy Golf Tournament presented by San Manuel Casino on June 10.
The event was held at Rolling Hills Country Club in Los Angeles and welcomed more than 140 golfers, in addition to LA Galaxy celebrities including current players, alumni and coaching staff and was hosted by the LA Galaxy Foundation with official Galaxy partners Herbalife Nutrition, Dignity Heath and Alcatel.
The LA Galaxy Champion Project, which launched Spring 2019, focuses exclusively on local Carson elementary schools within a five-mile radius of Dignity Health Sports Park. Students at these 10 elementary schools receive various programming and support from the LA Galaxy throughout the year, including dedicated on-site events and specialized soccer items at each school. As part of the LA Galaxy Champion Program, nearly 5,000 Carson youth will have the opportunity and resources to play soccer throughout the entire school year.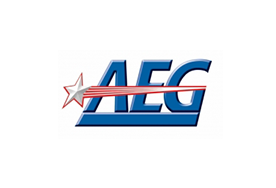 AEG
AEG
Headquartered in Los Angeles, California, AEG is the world's leading sports and live entertainment company. With offices on five continents, AEG operates in the following business segments: AEG Facilities, which with its affiliates owns, manages or consults with more than 120 preeminent venues around the world including The O2 Arena, the Sprint Center and the Mercedes-Benz Arenas;   AEG Presents, one of the largest live music companies in the world dedicated to producing and promoting global and regional concert tours, music and special events and world-renowned festivals; AEG Sports, the world's largest operator of sports franchises and high-profile sporting events;   AEG Global Partnerships, which oversees worldwide sales and servicing of sponsorships including naming rights, premium seating and other strategic partnerships; and AEG Real Estate, which develops world-class venues and  sports and entertainment districts like STAPLES Center and L.A. LIVE. Through its worldwide network of venues, portfolio of powerful sports and music brands, AXS.com ticketing platform, AXS cable television channel and its integrated entertainment districts, AEG entertains more than 100 million guests annually. More information about AEG can be found at www.aegworldwide.com.
More from AEG