Published 06-24-19
Submitted by United Nations Global Compact

The United Nations Global Compact will next week launch a series of events to accelerate progress on the Sustainable Development Goals (SDGs) at the national level.
Organized as part of the UN's Making Global Goals Local Business campaign, these events will offer an opportunity for private sector leaders to share best practices and learn from others operating in the same business environment.
"We know that the only way to truly make the Global Goals a reality by 2030 is to focus on collaboration and impact on the ground," said Lise Kingo, CEO & Executive Director of the UN Global Compact. "By taking conversations from the global to the national level, these Making Global Goals Local Businessevents will focus on how global strategies translate into local solutions to help achieve the Goals."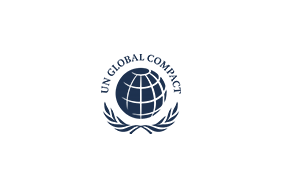 United Nations Global Compact
United Nations Global Compact
Launched in 2000, the UN Global Compact brings business together with UN agencies, labor, civil society and governments to advance ten universal principles in the areas of human rights, labor, environment and anti-corruption. Through the power of collective action, the Global Compact seeks to mainstream these ten principles in business activities around the world and to catalyze actions in support of broader UN goals. With over 4,100 participating companies from more than 100 countries, it is the world's largest voluntary corporate citizenship initiative. For more information, please visit www.unglobalcompact.org.
More from United Nations Global Compact