Published 06-20-19
Submitted by Amgen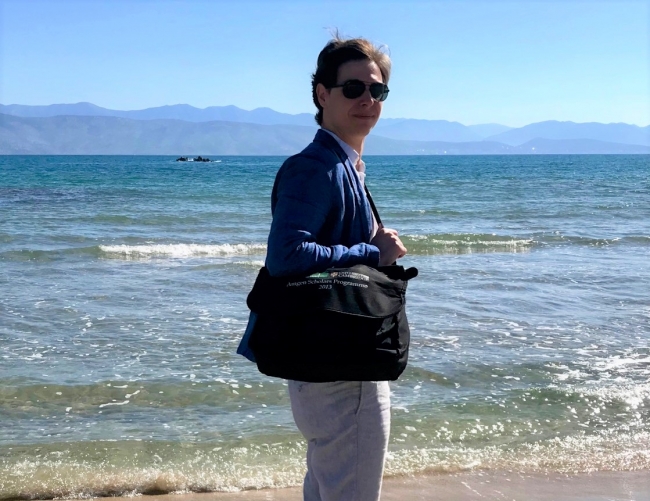 The path from Amgen Scholars to working at a major pharmaceutical company has been anything but linear for Jan Botthof. Between his undergraduate work, PhD program, and now as a trainee in the International Future Leadership Program for Product Supply at Bayer, Botthof has taken time to try different roles and figure out the best balance of science in his career. Through his journey, Botthof has learned that many career options are available to those with science skills that go beyond traditional benchwork.
Botthof grew up in a small town in Austria. While working to bolster his English skills, he got hooked on books by Richard Dawkins, which introduced him to the world of biology. When he was 16 years old, he had the opportunity to spend time in a lab through a summer research program. "I was able to do proper lab work, stuff I actually later used, even in my PhD work," he says. "That was the real moment when I realized I wanted to pursue a career in science."
As the universities in Austria were underfunded for scientific research, Botthof set his sights on colleges in the UK. The challenge was although his English was strong, his teachers in Austria lacked the English skills. "I had to help them with writing my reference letters, which was awkward," he says. But, he succeeded and headed to London to pursue a degree in biochemistry at Imperial College. "Moving to London from Austria at age 18 was very exciting and transformative," he says.

Amgen