Published 06-20-19
Submitted by Common Impact
Above: Capacity Commons Logo Below: Capacity Commons Process Wheel
Common Impact, a national nonprofit that designs and implements skills-based volunteer programs, today launched Capacity Commons, a new online platform to accelerate the adoption of skilled volunteerism for social sector organizations. Developed through support from the Charles Schwab Foundation, the new tool increases access to and the effectiveness of skills-based volunteerism by helping organizations plan for, execute and evaluate the financial and social impact of their pro bono engagements. 
Capacity Commons walks organizations through an interactive process to evaluate their readiness for skills-based volunteering, identify capacity-building projects and connect to skilled volunteer sources. It will also help nonprofits calculate the dollar value of a project and communicate the results of effective skills-based volunteer engagements to their stakeholders.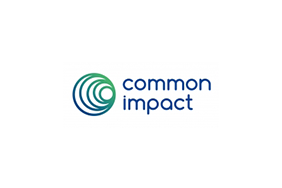 Common Impact
Common Impact
Common Impact is a nationally-recognized nonprofit that works to build a society in which individuals and businesses invest their unique talents toward a shared purpose: strengthening the local communities in which we live and work.
Common Impact breaks down barriers that exist between sectors and industries to create meaningful partnerships between companies, social sector organizations and the people that drive them.  The common purpose of these connections:  to deliver business value to each partner through innovations in community engagement, and to address deeply rooted and complex social challenges.
With a deep understanding of both mission-focused and business goals, Common Impact enables growing nonprofits to achieve even greater results in our communities; while simultaneously engaging corporate employees in dynamic and challenging opportunities that develop their skills and unlock successful, purpose-driven careers.
Since 2000, Common Impact has partnered with Fortune 500 companies and hundreds of the country's leading nonprofit organizations to create this transformational change. Learn more about Common Impact
More from Common Impact