Published 06-20-19
Submitted by Black & Veatch
Against a challenging backdrop of increased water scarcity and service resilience, water companies in England and Wales have been tasked with achieving on average a 15 percent reduction in leakage by 2025. The result is the most ambitious leakage programme in 20 years. Success will require leading-edge, digitally-enabled network management of the kind pioneered by a new partnership between Black & Veatch and Inflowmatix.
The partnership will help UK water companies develop 'healthy,' resilient water networks, and reduce losses, by combining Black & Veatch's programme management, logistics, delivery and analytics expertise with Inflowmatix's unique analytics, patented technologies and dynamic (near time) pressure sensing devices. The first result of this collaboration is SERENE, a service offering for the UK water markets that will provide network insights through a district metered area (DMA) Health Index assessment.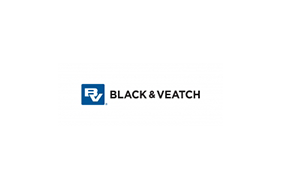 Black & Veatch
Black & Veatch
Black & Veatch is an employee-owned engineering, procurement, consulting and construction company with a more than 100-year track record of innovation in sustainable infrastructure. Since 1915, we have helped our clients improve the lives of people in over 100 countries through consulting, engineering, construction, operations and program management. Our revenues in 2018 were US$3.5 billion. Follow us on www.bv.com and in social media.
More from Black & Veatch