Published 06-05-19
Submitted by Keep America Beautiful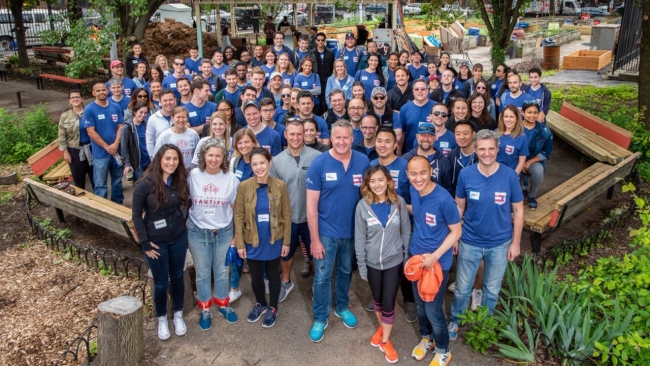 Employee volunteers from 2018 Pernod Ricard Responsib'ALL Day in New York City.
Keep America Beautiful®, the nation's leading community improvement nonprofit organization, is partnering with Pernod Ricard USA, the largest subsidiary of the world's leading premium wine and spirits company Pernod Ricard SA, as it hosts the company's ninth annual Responsib'All Day.
Pernod Ricard USA will unite more than 19,000 employees worldwide in donating the day to transforming and reimagining waste into new or reusable items at local parks, beaches and other public spaces. Responsib'All Day is a joint effort between Pernod Ricard, Keep America Beautiful, and more than 50 other nonprofit partners, globally, who are critical to orchestrating localized activities in each community. Keep America Beautiful is coordinating projects with its community-based affiliates and partners in New York City, Los Angeles, Chicago, Boston, Miami, Oakland and Irving, Texas.
Pernod Ricard created Responsib'All Day in 2010 to encourage responsible drinking across its global community. It has since expanded this mission to assume a more holistic role: encourage the responsible consumption of natural and material resources across the planet.
This year, Pernod Ricard, Keep America Beautiful and other worldwide partners designed Responsib'All Day activities specific to the unique needs of each of the 100-plus communities that employees will support on June 6. In keeping with its theme of contributing to "Circular Economies," all activities will revolve around recycling, repurposing and/or transforming plastic, metal, glass, food and other material waste into something new – preventing these items from sitting in landfills or entering already-fragile ecosystems.
Keep America Beautiful Responsib'All Day initiatives include building garden beds and garden benches in New York City's McCarren Park and Lentol Garden; cleaning up Irving's Trinity View Park with the goal of preventing litter from reaching the Elm Fork of the Trinity River; restoring one of the oldest community gardens in South Los Angeles; restoring, maintaining, and protecting Oakland's Sausal Creek Watershed and installing recycled content benches alongside the creek; removing invasive species and transplanting seedlings in the Forest Preserves of Cook County; planting trees and plants at different animal exhibits in the Miami Zoo; and clean up and beautify Boston's Mound Park Beach.
One of the largest single-day Corporate Social Responsibility (CSR) initiatives in the world, Pernod Ricard expects to contribute more than 100,000 collective hours of volunteer work to Responsib'All Day-driven environmental initiatives.
"Responsib'All Day serves as an example of the Keep America Beautiful tri-sector partnership for social good, where the health of communities and the value of corporations surrounding those communities are mutually dependent," said Keep America Beautiful President & CEO Helen Lowman. "We're thrilled to work with our valued partner Pernod Ricard and its dedicated employee volunteers for doing their part in supporting our vision of a cleaner, greener and more beautiful America."
"This initiative embodies our commitment to not only reducing our own environmental footprint, but to improving the health of the earth that supports our business," said Paul Duffy, CEO and Chairman of Pernod Ricard North America. "We are grateful to our employees and partners worldwide for making it possible for us to do this each year."
For more information about Responsib'All Day and Pernod Ricard's USA's sustainability and responsibility initiatives, please visit: https://www.pernod-ricard-usa.com/sustainability.
About Keep America Beautiful
Keep America Beautiful, the nation's leading community improvement nonprofit organization, inspires and educates people to take action every day to improve and beautify their community environment. Established in 1953, Keep America Beautiful strives to End Littering, Improve Recycling and Beautify America's Communities. We believe everyone has a right to live in a clean, green and beautiful community, and shares a responsibility to contribute to that vision.
Behavior change – steeped in education, research and behavioral science – is the cornerstone of Keep America Beautiful. We empower generations of community and environmental stewards with volunteer programs, hands-on experiences, educational curricula, practical advice and other resources. The organization is driven by the work and passion of more than 600 Keep America Beautiful affiliates, millions of volunteers, and the collaborative support of corporate partners, social and civic service organizations, academia, municipalities, elected officials, and individuals. Join us on Facebook, Instagram, Twitter and YouTube. Donate and take action at kab.org.
About Pernod Ricard
Pernod Ricard is the largest premium spirits and wine company in the world. Pernod Ricard USA is its largest subsidiary. Established in 1975, the Paris, France-based company's portfolio of more than 300 prestigious leading spirit and wine\ brands include such prestigious brands, such as Absolut® Vodka, Avión® Tequila, Chivas Regal® Scotch Whisky, The Glenlivet® Single Malt Scotch Whisky, Jameson® Irish Whiskey, Kahlúa® Liqueur, Malibu®, Martell® Cognac, Olmeca Altos™ Tequila, Beefeater® Gin, Del Maguey® Single Village Mezcal, Monkey 47® Gin, Plymouth® Gin, Seagram's® Extra Dry Gin, Hiram Walker® Liqueurs, Lot No. 40® Canadian Whiskey, Midleton® Irish Whiskey, Powers® Irish Whiskey, Redbreast® Irish Whiskey, Smithworks® Vodka, Smooth Ambler® Whiskey, Pernod®, Ricard®, Jacob's Creek®, Kenwood® Vineyards, Campo Viejo®, Brancott Estate®, Perrier-Jouët® Champagne, G.H. Mumm™ Champagne, Mumm Napa® sparkling wines and many others. For more information, please visit pernod-ricard-usa.com.
###
CONTACT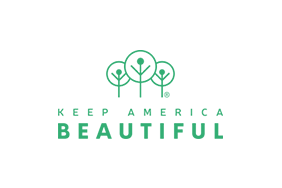 Keep America Beautiful
Keep America Beautiful
Keep America Beautiful is the nation's leading nonprofit that brings people together to build and sustain vibrant communities. With a powerful national network of community-based affiliates, we work with millions of volunteers who take action in their communities to transform public spaces into beautiful places. Through our programs and public-private partnerships, we engage individuals to take greater responsibility for improving their community's environment.
For more information, visit kab.org, follow us on Twitter, like us on Facebook, discover us on Pinterest, or view us on YouTube.
More from Keep America Beautiful