Published 06-03-19
Submitted by Pukka Herbs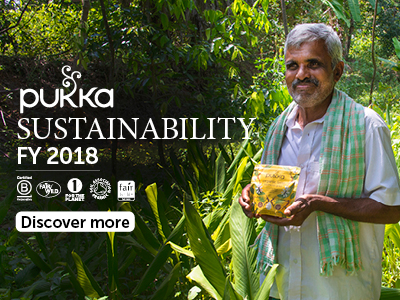 Pukka Herbs Sustainability Report 2018
Organic herbal wellbeing company, Pukka Herbs has just announced the launch of its latest Sustainability Report; outlining the company's sustainable business practices and insights from 2018.
Pukka Herbs was co-founded in 2001 by ethical entrepreneur Tim Westwell and practising herbalist, Sebastian Pole. The company's mission was built on a desire to create a business that lives regeneratively, benefitting the health of people, plants and the planet through herbs.
The herbal wellbeing company has since gone on to become one of the fastest growing organic businesses in the world, selling its 100% certified organic herbal teas, supplements and lattes in over 40 countries.
Pukka was acquired by Unilever in September 2017, during which time Co-Founders Tim and Sebastian confirmed the herbal wellbeing company was committed to staying organic, a certified B Corp and donating 1% of sales annually to environmental charities.
Pukka's latest Sustainability Report reveals the ways in which it has scaled up and stayed sustainable; from investing in regenerative organic agriculture practices to working with leading universities on innovative research into natural and preventive health.
Far from removing its 1% for the Planet commitment, Pukka recorded a donation of over £540,000 to environmental causes in 2018, contributing to a total of over £1.5 million since 2016.  
As an early adopter of renewable energy, in 2018 Pukka joined the fight against climate change and became the first UK company of its size to have its climate target – to become zero carbon by 2030 – validated by the Science Based Targets initiative (SBTi).
Pukka's carbon reduction commitment across its operations was one of many steps forward recognised by BCorp in 2018.  As a certified BCorp, Pukka is rigorously assessed on how it delivers its mission in the most ethical and sustainable ways possible. In 2018, Pukka's score increased by 10 points to 104 out of 200; above the average business score of 50.9. 
In 2018, Pukka also welcomed a new CEO, Karel Vandamme: "The dedication and commitment of Pukka people inspires me every day. In the same way the thousands of people taking to the street calling for climate action do. These acts remind us that we all have a responsibility and a choice to make a positive impact. 
When faced with both challenges and opportunities, our purpose keeps us grounded and focused and we'll continue to consciously make choices that contribute to a more sustainable and healthier world.  On behalf of everyone at Pukka, I am proud to share our Sustainability Report."
Pukka's 2018 Sustainability Report can be viewed online at www.pukkaherbs.com
-ENDS-
For more information, please contact Kate Willacy, PR and Communications Lead Pukka Herbs:
Tel: 07702106220
E: kate.willacy@pukkaherbs.com 
About Pukka Herbs
Pukka Herbs is an organic herbal wellbeing company.
Pukka harnesses the incredible power of nature through its award-winning, sustainably and ethically sourced herbal creations, each of which have been expertly blended to naturally support specific wellbeing needs.
Founded in 2001 by ethical entrepreneur Tim Westwell and practicing herbalist, Sebastian Pole, Pukka's mission is to create a world where plants play a central role in human health and wellbeing.
Pukka is a beacon for sustainable and ethical business. All Pukka's teas are certified Fair for Life, one of the highest independent fair trade standards in the world and many of its teas use FairWild herbs. Pukka is a B Corp, signifying its ongoing commitment to support conservation through commerce. And over one percent of its sales are given to environmental causes around the world every year through 1% for the Planet.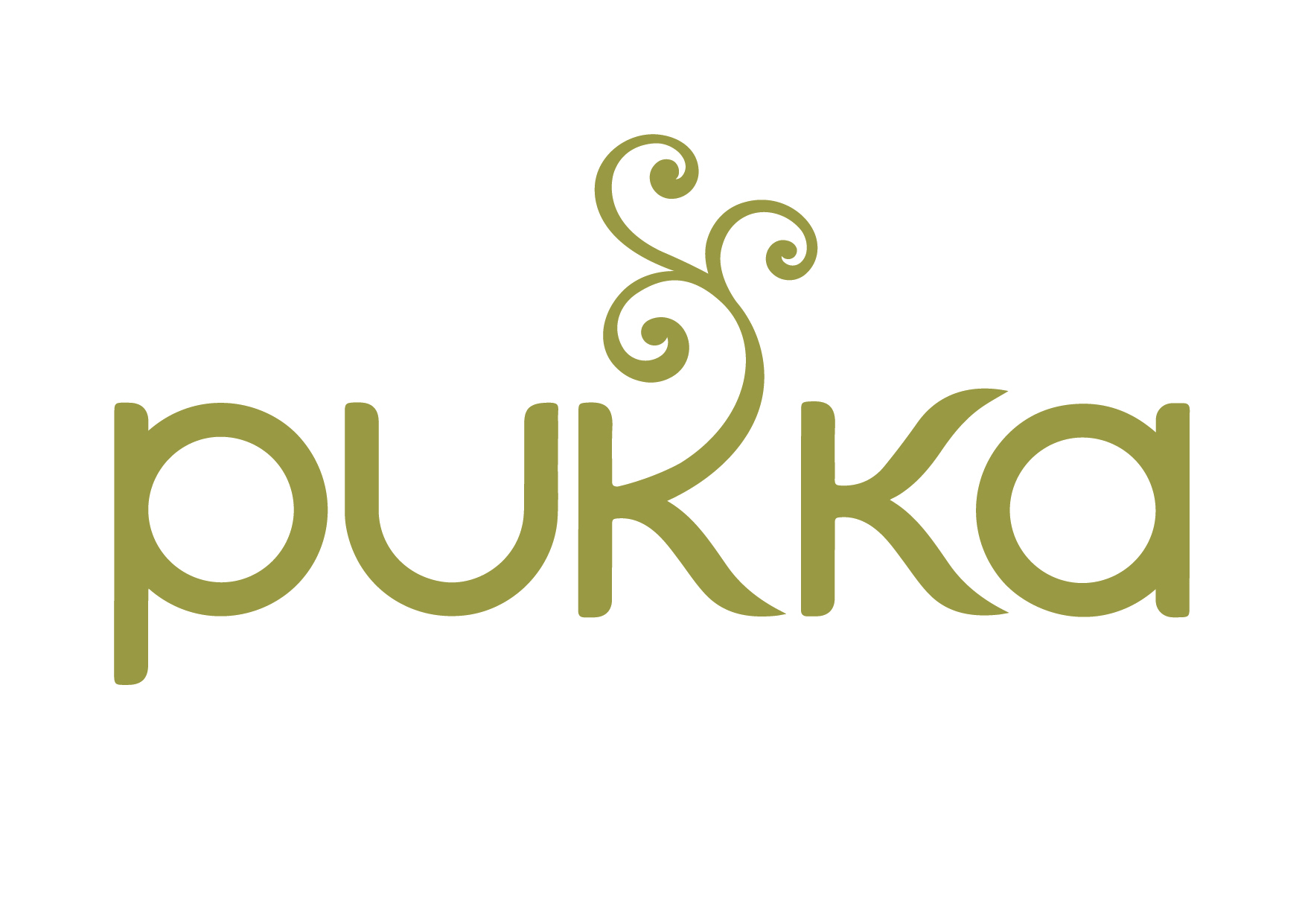 Pukka Herbs
Pukka Herbs
Pukka is leading a herbal health and wellbeing revolution in response to the health challenges our society and planet face. Our organic herbal creations - including teas and supplements - are inspired by the ancient wisdom of Ayurveda and artistry of nature, reflecting our knowledge of plants and love of the world. Our mission is to help you live a healthier and happier life through the power of herbs whilst enriching the lives of the farmers we work with and regenerating the planet that we live on.
More from Pukka Herbs