Published 05-27-19
Submitted by Freeport-McMoRan Inc.
Corporate Responsibility Magazine (CR Magazine) recently named Freeport-McMoRan Inc. to its 20th annual 100 Best Corporate Citizens ranking, recognizing outstanding environmental, social and governance (ESG) transparency and performance amongst the 1,000 largest U.S. public companies.
Ranked 92 in 2019, this is the eighth year Freeport-McMoRan has been on the list. The company was named to the list for six consecutive years from 2007-2013, and also in 2016.
The 100 Best Corporate Citizens ranking is based on 134 total corporate disclosure and performance factors in seven categories: climate change, employee relations, environment, finance, governance, human rights, and stakeholders and society. 100 Best Corporate Citizens rank the Russell 1000 Index and research is conducted by ISS-ESG, the responsible investment research arm of Institutional Shareholder Services. There is no fee for companies to be assessed. To compile this ranking, information is obtained from publicly available resources only, rather than questionnaires or company submissions. Companies have the option to verify data collected for the ranking at no cost.
In 2019, Freeport-McMoRan also was named to the Forbes Just 100: Americas Best Corporate Citizens list and one of America's Best Employers by Forbes.
For access to the complete 100 Best Corporate Citizens of 2019 ranking visit: www.triplepundit.com.    
To learn about how Freeport-McMoRan supports the communities in which it operates, please visit fcx.com and freeportinmycommunity.com.
Please see the 2017 Working Toward Sustainable Development Report for more information on all of their social, economic and environmental efforts.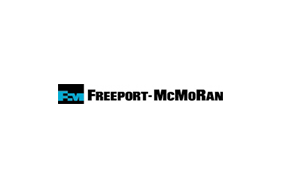 Freeport-McMoRan Inc.
Freeport-McMoRan Inc.
Freeport-McMoRan Inc. (FCX) is a leading international mining company with headquarters in Phoenix, Arizona. FCX operates large, long-lived, geographically diverse assets with significant proven and probable reserves of copper, gold and molybdenum. FCX is the world's largest publicly traded copper producer.
FCX has a strong commitment to safety performance, environmental management and the local communities where it operates. FCX is a founding member of the International Council on Mining and Metals (ICMM) and is committed to implementation of the ICMM Sustainable Development Framework.
More from Freeport-McMoRan Inc.