Published 05-16-19
Submitted by Moody's Corporation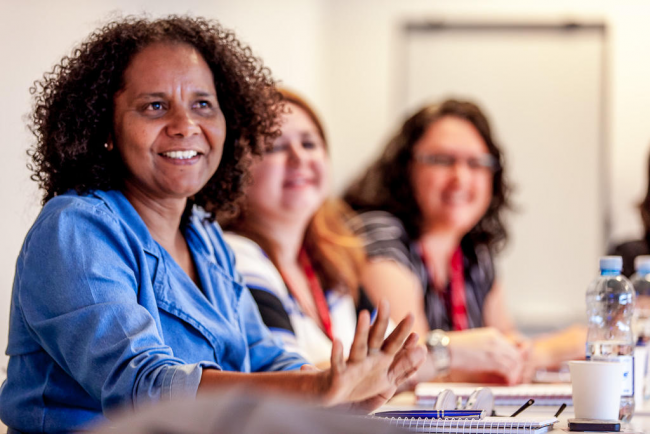 Image credit: weconnectinternational.org
CEO and Co-Founder of WEConnect International, Elizabeth A. Vazquez, today announced that WEConnect International's Council on Scaling Women-Owned Businesses will generate pioneering research on how to connect two critical challenges to growth faced by micro, small, and medium enterprises owned by women—access to capital and access to markets.
Around the world, women's business enterprises continue to earn less than 1% of the money spent on vendors by large global buyers. Additionally, women business owners face an estimated $1.5 trillion annual credit gap worldwide1. While progress has been made over the past several years to address these challenges independently, an acute lack of data exists on the interconnected relationship between the two elements to support the scalability of women-owned businesses worldwide.
"The pressing need is clear: women-owned businesses must have access to both markets and capital to grow, scale, and contribute to the sustainable prosperity of their communities," says Vazquez. "However, there has been very little done to address the linkages between these two major growth challenges for women-owned businesses across the globe. The work of this Council will be the first of its kind to bridge this gap and we hope the White Paper will shed some light on what can be done to help women-owned businesses scale."
This research, underwritten by Moody's and led by WEConnect International's Council on Scaling Women-Owned Businesses: How to Connect Access to Markets to Access to Capital, will culminate in a White Paper released in 2020, and be the first of its kind to explore how the linkages between these two issues can support the growth of women-owned businesses holistically.
"I am honored to chair the Council and to join other leaders to help find new ways to address growth challenges for women-owned enterprises," says Arlene Isaacs-Lowe, Global Head of CSR at Moody's and Council Chair. "Our partnership with WEConnect International demonstrates Moody's commitment to empowering people with financial knowledge, with a special focus on entrepreneurs who are women from underserved communities."
The Council was formally announced at WEConnect International's 10th Anniversary Gala in April. Subject matter experts confirmed to serve on the Council represent the following organizations: Absa, Access Bank, American Express, BDC, Citi, Global Banking Alliance for Women, Goldman Sachs, International Finance Corporation, JP Morgan Chase, Mastercard, Moody's, NatWest, OPIC 2X Women's Initiative, TD Bank Group, Turkish Economy Bank, WEConnect International, Westpac, and Women's World Banking.
About WEConnect International
WEConnect International helps women-owned businesses succeed in global value chains. It identifies, educates, and certifies women's business enterprises based outside of the U.S. that are at least 51% owned, managed, and controlled by one or more women, and then connects them with qualified member buyers.  WEConnect International members represent over US$1 trillion in annual purchasing power and a commitment to supplier development and inclusive sourcing. The result is a network of corporate buyers working with women business owners based in over 100 countries that are learning, collaborating and winning new business.\
About Moody's CSR
Moody's believes in a world where more people have access to opportunity, and where everyone has what they need to grow and thrive. We are committed to opening the door to a better future through our global corporate social responsibility programs empowering people around the world with the knowledge, resources and confidence they need to succeed. For more information visit moodys.com/csr.
Contacts
LARA JOSEPH
Corporate Communications 
Moody's
49.697.073.0809
lara.joseph@moodys.com
Emily Coccia
VP of Development
WEConnect International
ecoccia@weconnectinternational.org