Published 05-15-19
Submitted by 3BL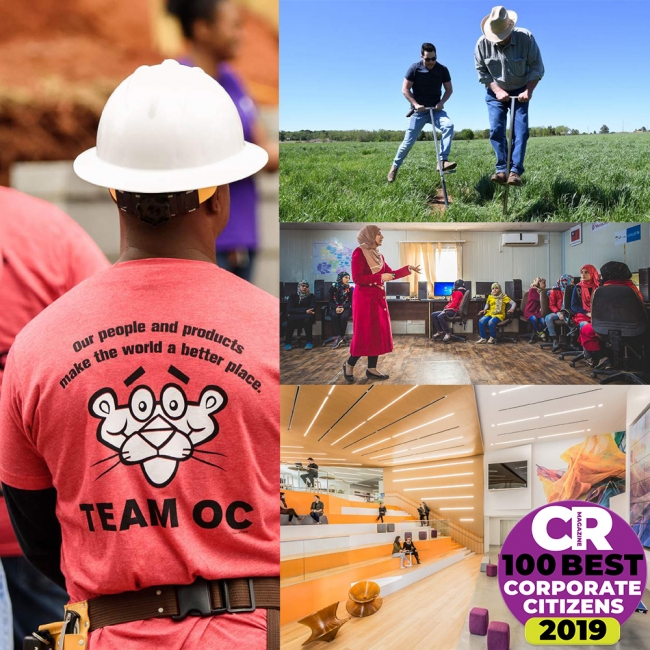 Corporate Responsibility Magazine (CR Magazine) announced today its 20th annual 100 Best Corporate Citizens ranking, recognizing outstanding environmental, social and governance (ESG) transparency and performance amongst the 1,000 largest U.S. public companies.
Owens Corning tops the ranking, followed by Intel, General Mills, Campbell Soup and HP Inc. Twenty-seven companies are new to the ranking in 2019 including Allstate, Delta Airlines and Mondelez International. Biggest gainers include Ball Corp., CBRE, Ford and Xylem, Inc.
See the Complete 100 Best Corporate Citizens of 2019 Ranking Here
"U.S. corporate leadership matters more than ever to drive progress despite government gridlock around environmental and social topics like climate change," said Dave Armon, CEO of 3BL Media, which publishes CR Magazine. "CR Magazine is proud to celebrate 20 years of advancing ESG transparency and performance through the 100 Best Corporate Citizens. Each year, we measure the increasingly competitive progress of brands on ESG topics. Transparency and public commitments make corporate responsibility and sustainability programs stronger. We congratulate those honored on this year's ranking for their commitment to the triple bottom line."
The 100 Best Corporate Citizens ranking uses 134 total corporate disclosure and performance factors in seven categories: climate change, employee relations, environment, finance, governance, human rights and stakeholders and society.
100 Best Corporate Citizens rank the Russell 1000 Index and research is conducted by ISS-ESG, the responsible investment research arm of Institutional Shareholder Services.  There is no fee for companies to be assessed.
To compile this ranking, information is obtained from publicly available resources only, rather than questionnaires or company submissions. Companies have the option to verify data collected for the ranking at no cost. 
"Companies on our 2019 ranking have something in common beyond what they disclose," explains Mary Mazzoni, managing editor of CR Magazine. "They don't measure success solely by gallons of water saved or tons of emissions avoided. They're also leveraging their expertise to help make the world a better place."
About the 100 Best Corporate Citizens Ranking

The 100 Best Corporate Citizens ranking was first published in 1999 in Business Ethics Magazine and has been managed by CR Magazine since 2007. To compile the ranking, every company in the Russell 1000 is ranked according to 134 total information factors, emphasizing ESG transparency and performance.
About Corporate Responsibility Magazine

3BL Media produces and publishes CR Magazine for CEO interviews, practitioner resources, and our annual ranking of U.S. companies and Responsible CEO of the Year awards. 3BL Media also produces 3BL Forum: Brands Taking Stands, our annual summit where corporate leaders share their 'why' and 'how' of sustainable business - held Oct. 29-30, 2019, at MGM National Harbor, outside Washington.
About 3BL Media

3BL Media delivers purpose-driven communications for the world's leading companies. Our unrivaled distribution, leadership and editorial platforms inspire and support global sustainable business, reaching 10+ million change-makers. Learn more here.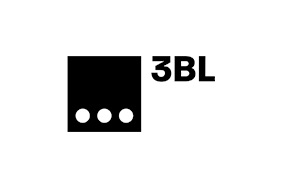 3BL
3BL
3BL has revolutionized how brands share their corporate sustainability and social impact progress.
By leveraging our proprietary technology and expansive distribution network, you can easily access disparate and hard-to-reach stakeholders. And, with our best in class analytics suite, you can measure the impact of your ESG initiatives and build a positive reputation that lasts.
Our Brand Studio combines the editorial expertise of TriplePundit's sustainability communicators and the reach of 3BL's unrivaled distribution network, so you can find new ways to tell your stories better and share them more widely across your target audiences.
More from 3BL