Published 05-14-19
Submitted by Green Mountain Energy
 HARC and Green Mountain Energy Sun Club leaders celebrated the completion of a sustainability project signifying a major step towards the organization's goal of achieving a highly regarded net zero energy (NZE) status, which would make the HARC headquarters in The Woodlands the first commercial building in Texas to accomplish the feat. A $136,000 Sun Club grant supported the purchase and installation of additional solar panels on the roof of HARC's LEED Platinum building. By optimizing energy efficiency and production, HARC's facility is on track to reach the net zero energy (NZE) designation, positioning the environmental research firm as a regional leader in sustainability solutions.
On Tuesday, May 14, HARC hosted a private "Flip the Switch" event highlighting the contribution from the Green Mountain Energy Sun Club to cover the costs of the significantly expanded solar array.
A building classified as NZE is one that consumes less energy over the course of a year than is generated onsite through renewable energy resources. With all systems online, HARC's 18,600 square feet of space is powered by 88 kilowatts of solar power to achieve net zero energy status.
"Our new headquarters facility is indeed fulfilling our mission to build a sustainable future," said Lisa Gonzalez, HARC President and CEO. "With this generous grant from the Green Mountain Energy Sun Club, we have significantly upgraded our existing onsite renewable power generation and are well on our way to operating at and documenting our net zero energy status. HARC is an organization that researches sustainable solutions and applies them, so others can learn how to deploy them as well."
"Sun Club is proud to work with HARC to support sustainable research and education for Houston and the world," said Mark Parsons, Green Mountain Energy vice-president and general manager. "The HARC building and campus is a testament to what is possible when an organization puts their mission into practice and in doing so, leads the way for other organizations to take the same important steps towards sustainability and clean energy solutions."
The HARC building and campus grounds in The Woodlands employs several sustainable strategies. The building footprint and impervious paving are minimized, bioswales are designed to retain and filter water onsite to reduce the impact to nearby waterways, and the site's biodiversity is preserved by protecting and restoring native vegetation. The building is oriented to maximize the daylight reaching the building's interior spaces and rooftop solar installation.
Other advanced sustainable strategies include low-flow fixtures to conserve water while mechanical systems utilize a geothermal heat exchange system for optimal energy efficiency, indoor air quality, and thermal comfort. An added high-performance building envelope and rain screen performs 2.5 times better than a typical enclosure. Particularly impressive is the facility's greater than 50 percent energy savings compared to LEED base targets.
###
About Green Mountain Energy Sun Club
The Green Mountain Energy Sun Club is a nonprofit organization committed to advancing sustainable communities. As a 501(c)(3) organization, the Sun Club® invests in nonprofits and focuses on projects related to renewable energy, energy efficiency, resource conservation and environmental stewardship. Since the program's founding in 2002, the Sun Club has donated nearly $7 million to more than 110 nonprofit organizations across Texas and the Northeast. To learn more about the Sun Club or to apply for a Sun Club grant, visit gmesunclub.org.
About the Houston Advanced Research Center
HARC is a nonprofit research hub providing independent analysis on energy, air, and water issues to people seeking scientific answers. Its research activities support the implementation of policies and technologies that promote sustainability based on scientific principles. HARC is a 501(c)(3) nonprofit organization building a sustainable future in which people thrive and nature flourishes. For further information, contact HARC at (281) 364-6000 or visit www.HARCresearch.org. You can also connect with us via Instagram, LinkedIn, Facebook or Twitter. Like or follow @HARCresearch.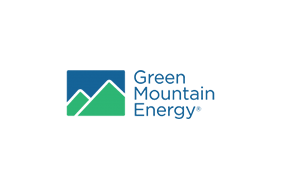 Green Mountain Energy
Green Mountain Energy
Green Mountain Energy Company was founded in 1997 with the mission to change the way power is made. Today, we remain 100% committed to this mission, which makes us the nation's longest serving renewable energy retailer and a clean energy pioneer. We provide customers with electricity products made from renewable resources like wind and solar and carbon offsets that help neutralize carbon emissions.
We live our commitment to sustainability inside and out: Every single product offered by our company has an environmental benefit, and our company operates with a zero-carbon footprint - distinctions that make us proud!
More from Green Mountain Energy