Published 04-18-19
Submitted by HP Inc.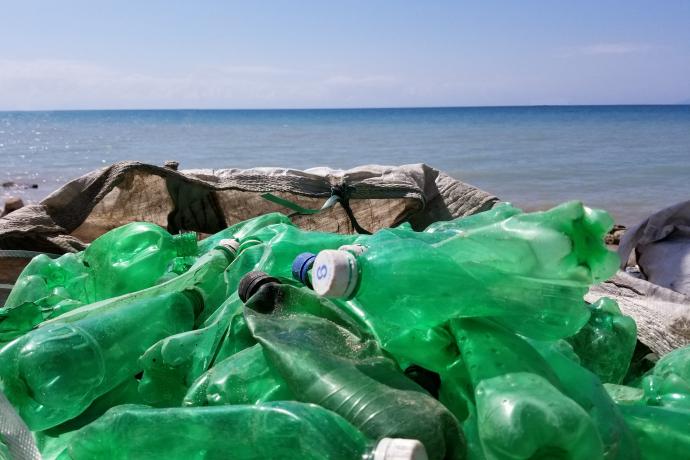 Today, HP announced a $2 million investment to expand its ocean-bound plastic supply chain. The company will build a new plastic washing line in Haiti that will allow it to produce cleaner, higher quality recycled plastic locally for use in HP products. This investment continues HP's longstanding commitment to diverting ocean-bound plastic and contributing to a lower-carbon, circular economy while providing jobs and education opportunities locally.
HP has been actively reducing ocean-bound plastic in Haiti since 2016, when the company began partnering with the First Mile Coalition to convert plastic bottles into recycled material used in Original HP ink cartridges. These efforts have already diverted approximately 716,000 pounds of plastic materials—or more than 25 million bottles— preventing this plastic from reaching the waterways and oceans and repurposed it into HP cartridges.
Globally, HP has converted more than 199 million pounds of recycled plastic into 3.9 billion HP Original ink and toner cartridges since 2000.  
In addition to protecting our oceans and the planet, HP's ocean-bound plastic programs are also creating new opportunities for economic advancement and education in local communities. In Haiti, HP's partnership with Thread International and Work has helped create more than 795 income opportunities* for adults in the country and opened two new learning centers equipped with HP ProBook x360 Education Edition laptops and HP printers. The collaboration has already provided 100 children with quality education, food, and medical assistance and the new investment will create more than 1,000 new income opportunities.
"Our investments and partnerships in Haiti are a great example of the positive change that can happen when businesses and NGOs come together to support shared objectives," said Ellen Jackowski, Global Head of Sustainability Strategy and Innovation, HP. "We are keeping millions of plastic bottles from ever reaching our oceans, converting them into sustainable products, and creating new opportunities for local residents through job creation and education."
The new washing line will help enable Haiti to expand its recycling capabilities and compete better on the international plastics market with thanks to HP suppliers Lavergne and ECSSA who have partnered with HP on the project since efforts began in 2016.
HP joined ocean-bound plastics leader NextWave Plastics in October 2018 to join similarly focused companies dedicated to integrating ocean-bound plastics into their product supply chains. The coalition has set a goal to divert a minimum of 25,000 tonnes of plastics, the equivalent to 1.2 billion single-use plastic water bottles, from entering the ocean by the end of the year 2025. 
"We are thrilled to see Member Company, HP, continue to 'turn off the tap' on ocean bound plastics," said Dune Ives, Executive Director of Lonely Whale, the convening entity for NextWave Plastics. "There are currently more than 86 million metric tons of plastic in our ocean, and each year, over 8 million metric tons of additional plastic enters the ocean. HP's collaborative approach in Haiti is driving meaningful impact to reduce marine litter today. We are proud that our member companies continue to scale commercially viable and operational ocean-bound plastics supply chains - keeping plastic in the economy and out of the ocean."
HP's investments come amidst growing evidence that business success is linked to sustainable business practices. A global, 20,000-participant survey released today by HP found that 61 percent of workers believe sustainability is mandatory for businesses. It also found that employees are more productive, motivated and engaged when working for an employer who is leading the charge in social responsibility. Of those interviewed, 56 percent believe that ignoring environmental impact in the workplace is as bad as ignoring diversity and inclusion.
The survey also uncovered the misconceptions around the purchase and disposal of ink and toner cartridges in the workplace. The influx of imitation cartridges as an alternative to quality print cartridges has created a host of new challenges for purchasers, including the fact that many don't realize imitation cartridges cannot be recycled. As a result, 97 percent of imitation cartridges end up in landfills.
To learn more about HP's commitments to the environment, please see the company's pledge to make every page printed forest-positive, carbon-neutral and part of a circular economy. 
About HP
HP Inc. creates technology that makes life better for everyone, everywhere. Through our product and service portfolio of personal systems, printers and 3D printing solutions, we engineer experiences that amaze. More information about HP Inc. is available at hp.com.

Tom Suiter, HP
tom.suiter@hp.com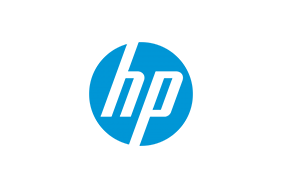 HP Inc.
HP Inc.
HP Inc. creates technology that makes life better for everyone, everywhere. Through our portfolio of printers, PCs, mobile devices, solutions, and services, we engineer experiences that amaze. More information about HP (NYSE: HPQ) is available at www.hp.com.
Sustainable Impact at HP, Inc.
Sustainable Impact is our commitment to create positive, lasting change for the planet, its people and our communities. Click here for more information on HP's Sustainable Impact initiatives, goals and progress.
More from HP Inc.