Published 04-10-19
Submitted by Conference Board, Inc., The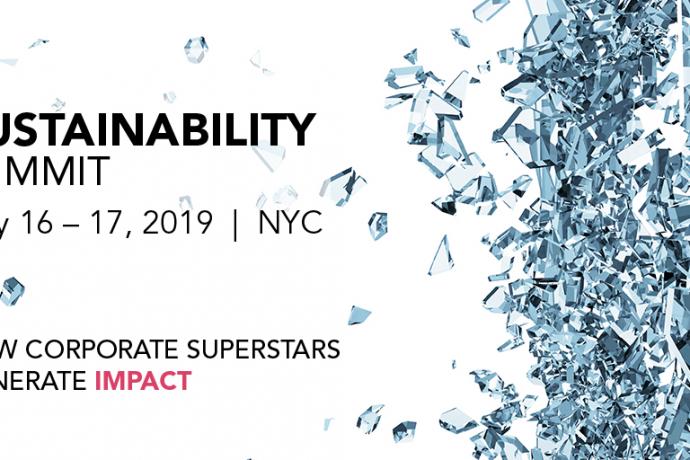 This year marks a critical threshold for companies. With intensifying expectations on their sustainability efforts coming from all directions—United Nations, NGOs, investors, and customers—organizations will be judged by their success to tangibly improve environmental, social, and governance (ESG) conditions. 
The 2019 Sustainability Summit will provide a unique opportunity for sustainability practitioners to enjoy a safe space to learn how to generate ESG impact. Designed for ample collaboration, attendees will engage with leading practitioners, subject matter experts, and their peers to work through the processes of setting and achieving bold ESG goals, designing and delivering ambitious ESG programs, and measuring the benefits for society as well as the bottom line.  
The Benefits to You
By attending this conference, you will
Hear first-hand from thought leaders with direct experience and insights.

Gain access to leading research on sustainability from The Conference Board.

Examine proven methods for designing strategies and programs that deliver impact.

Learn how to transition from a compliance (or reactive) approach to an impact approach.

Find out how to focus your sustainability activities to generate financial returns.

Explore ways to make the business case, and engage senior executives and the Board.

Discover how leading practitioners have found ways to generate inspiring results at scale.

Better understand how to communicate sustainability performance to key stakeholders—from shareholders to consumers.

Collaborate and network with your fellow corporate sustainability leaders.
Who Should Attend
This conference is designed especially for Vice Presidents, Directors, and Senior Managers of:
Sustainability

Corporate Responsibility and Corporate Social Responsibility

Environment, Health, and Safety

Corporate Giving / Foundation

Public Affairs / Government Affairs / Corporate Affairs

Communications

Human Resources

Strategy

Marketing
To Register, download the agenda or learn more, visit us at: www.conferenceboard.org/sustainability2019
SAVE $100 with Code: CSR100

Conference Board, Inc., The
Conference Board, Inc., The
The Conference Board is a global, independent business membership and research association working in the public interest. Our agenda is simple: to help leaders navigate the biggest issues impacting business and better serve society. We believe in innovative approaches that make you think- and act- differently. And everything we do reflects the input of our members and their real-world challenges.
We do this by delivering business insights. We connect senior executives across industries and geographies to share ideas, and our experts create fact-based research and consensus-driven policy statements to help leaders address their most important business issues.
Because we are independent, non-partisan, and non-profit our work is trusted. If you learned it at The Conference Board you can count on it.
More from Conference Board, Inc., The