Published 02-11-19
Submitted by GBCHealth
The Africa Business: Health Forum continues to receive support and endorsement from Heads of States and business leaders across Africa with the event taking place tomorrow, February 12th in Addis Abba, Ethiopia
Director General of the World Health Organisation (WHO) Tedros Adhanom Ghebreyesus; Chairperson GAVI, Dr. Ngozi Okonjo-Iweala; and Executive Director, UNAIDS, Michel Sidibe,  are some of the eminent personalities confirmed to participate in the high-level dialogue at the first annual African Business: Health Forum.
Heads of States and business leaders will converge to examine opportunities to accelerate economic development and growth of the continent through a healthcare reform agenda that focuses on the well-being of employees for a more active and productive workforce.
The forum will take place on the margins of the 32nd African Union Summit and will unify Africa's key decision makers in exploring opportunities for catalysing growth in the continent's economy, through business partnerships to invest in the health sector.
A joint initiative by GBCHealth, Aliko Dangote Foundation and the United Nations Economic Commission for Africa (ECA), AB:HF will explore solutions to Africa's health challenges with the objective of driving business leadership, strengthening partnerships, and facilitating investments to change the face of healthcare in Africa.
"African leaders now have a stronger sense of urgency to combat the lack of quality health care that Africans endure. The inequality of healthcare available to Africans compared to people in other parts of the globe is vast and unacceptably pervasive. With the cooperation of both the public and private sectors, there is a huge potential to boost health outcomes with significant financial gains," says Aigboje Aig-Imoukhuede, Co-Chair GBCHealth.
Aliko Dangote, President, Dangote Group and Chairman, Aliko Dangote Foundation, said: "African Business: Health Forum, promises to be a game changer. Our goal is to mobilize private sector capabilities to save millions of lives by focusing on innovation, partnerships, advocacy, and impact investments."
Key highlights of the forum will include the launch of the African Business Coalition for Health (ABCHealth) and the Healthcare and Economic Growth in Africa Report.  The coalition aims to mobilize a core group of private sector champions through a coordinated platform to advance health outcomes and shape health systems across Africa.
Findings from the Healthcare and Economic Growth report highlight a healthcare financing gap of $66 billion, and conversely a prediction of $259 billion economic gain from public private partnership investments in Health, amongst other statistics will also be presented.
Conversations at the forum will centre on the great debate of health as a major economic driver; domestic mobilization of funds for health; and transforming the healthcare landscape with research and innovation. 
The AB:HF is being organized by GBCHealth, United Nations Economic Commission for Africa (ECA), and Aliko Dangote Foundation, with the objective of driving business leadership, strengthening partnerships, and facilitating investments to change the face of healthcare in Africa.
-END- 
Note to Editors:
For inquiries:
Jerry Sawyerr, Weber Shandwick
234 803300 1087

About AB:HF
Africa Business: Health Forum (AB:HF) is a platform instituted by GBCHealth, United Nations Economic Commission for Africa (UNECA) and Aliko Dangote Foundation to broker private sector commitments to health across Africa.
Website: www.africabusinesshealthforum.com
About GBCHealth
GBCHealth is dedicated to leveraging the resources and expertise of the private sector to meet today's most pressing health challenges. Founded in 2001, under the leadership of Ambassador Richard C. Holbrooke, GBCHealth has built a strong track record of mobilizing business action to address workplace and community health issues. Today, the organization works with a network of more than 300 organizations globally to drive partnerships and collective action in areas of greatest need. 
Mr Aig-Imoukhuede has served on the GBCHealth Board since 2011 and is widely recognized as a successful entrepreneur, business leader and proponent of corporate social responsibility in the African business community.
Website: www.gbchealth.org
About UN Economic Commission for Africa (UNECA)
Established by the Economic and Social Council (ECOSOC) of the United Nations (UN) in 1958 as one of the UN's five regional commissions, ECA's mandate is to promote the economic and social development of its member States, foster intra-regional integration, and promote international cooperation for Africa's development. ECA also provides technical advisory services to African governments, intergovernmental organizations and institutions. In addition, it formulates and promotes development assistance programs and acts as the executing agency for relevant operational projects.
Made up of 54 member States, and playing a dual role as a regional arm of the UN and as a key component of the African institutional landscape, ECA is well positioned to make unique contributions to address the continent's developmental challenges.
The ECA is headquartered in Addis Ababa, Ethiopia with offices in Rabat, Lusaka, Kigali, Niamey, Yaounde and Dakar.
Website: www.uneca.org
About Aliko Dangote Foundation
Aliko Dangote Foundation is the philanthropic foundation of Aliko Dangote, Group President, Dangote Group, established with a mission to enhance opportunities for social change through strategic investments that improve health and wellbeing, promote quality education, and broaden economic empowerment opportunities. The foundation was incorporated in 1994 as a charity in Lagos, Nigeria and has since become the largest private foundation in sub Saharan Africa, with the largest endowment by a single African donor. The foundation has contributed over $250 million in charitable funds to several causes in Nigeria and Africa over the past four years.
Website: www.dangote.com/foundation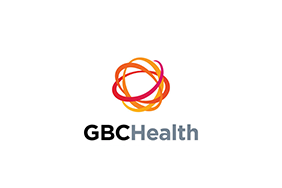 GBCHealth
GBCHealth
GBCHealth is a network of more than 300 companies and development organizations leading business action for improved global health. Sine 2001, GBCHealth has worked with hundreds of companies—individually and in partnership—to tackle the challenges of HIV/AIDS, tuberculosis and malaria, and reproductive, maternal, child and adolescent health issues.
Through work that includes developing comprehensive workplace policies, supporting community programs, leveraging core competencies, facilitating advocacy by business leaders and brokering public-private partnerships, GBCHealth helps companies achieve their global health goals. GBCHealth also manages the Private Sector Delegation to the Global Fund to Fight AIDS, Tuberculosis and Malaria, and is secretariat for the Corporate Alliance on Malaria in Africa.
More from GBCHealth