Published 02-07-19
Submitted by Discovery Education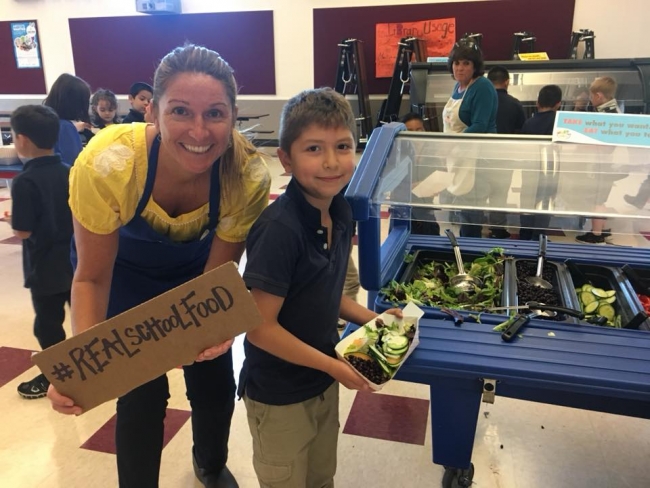 Chef Brandy Dreibelbis, NVUSD™s first nutrition director, is leading the charge for the district™s transition to scratch cooking
Napa Valley Unified School District (NVUSD) has set the table for transitioning to scratch cooking with the opening of a new centralized kitchen expected to open early February. The kitchen is another step in the District's drive to provide healthier school food – a commitment that was bolstered last summer by receiving a Get Schools Cooking grant valued at nearly $200,000.
The centralized kitchen follows the January debut of a new kitchen and cafeteria for Willow Elementary, the first of 18 finishing kitchens planned for the District's elementary and middle schools. As a result, students will receive better-tasting and healthier meals as the District's first nutrition director, Chef Brandy Dreibelbis, takes the schools ever closer to scratch cooking.
"Nearly half of our District's students qualify for free or reduced lunch and many come from food-insecure families," said Dreibelbis. "I believe that we need to take care of them at school meals, so that they can be more successful learners."
In 2017, NVUSD started the shift away from a third-party food provider and hired Dreibelbis to oversee the District's nutrition programs. Prior to this role, she led the Boulder Valley School District nutrition services program for eight years, working directly under Chef Ann Cooper, an internationally recognized advocate of healthy food for children and founder of the Chef Ann Foundation.
Dreibelbis helped secure a 2018 Get Schools Cooking grant for NVUSD to help the District facilitate the change to scratch cooking. The comprehensive, multi-year program, a partnership between Whole Kids Foundation® and Chef Ann Foundation supports small- and medium-sized school districts in the U.S. working to transform their food service programs from serving more processed foods to scratch-cooked meals. It helps school districts by creating and implementing a custom plan for change including guidance in finance, procurement, management, marketing, education and staffing.
"We are so impressed with the great progress being made in the Napa Valley USD to bring healthier meals to students," said Kim Herrington, Program and Finance Director for Whole Kids Foundation. "Napa is one of four districts in California and is among at least 15 or more school districts nationally that are making this journey.  Now more than ever, this type of leadership from school districts and states is critically important!"
Last year, NVUSD also was awarded a Whole Kids Foundation's Let Move Salad Bars to Schools grant, which funded 10 new salad bars worth $40,000. Each school in the District now has a salad bar that only stocks fresh, seasonal fruit and vegetables primarily grown in California.
A group of parent advocates lobbied for more than seven years for the District to build a healthier, tastier food service program, one that was managed from within the District and not reliant on packaged, pre-cooked meals shipped to the District from a third-party provider.
"Just as you'd support your child's sport team, you need to play an active role in every aspect of your child's education—and food is a big part of that," said Katie Aaron, a parent advocate with two children enrolled in NVUSD. "Napa County has the highest childhood obesity rate in the Bay Area. So, it's not about just taking care of your child, it's about doing what's right for the whole community. If everyone doesn't have equal access to good food, then what are we doing?"
Since Dreibelbis joined NVUSD, the District has launched NOSH, Napa's Operative for School Food Health, introducing healthier options, vegetarian choices, more fresh produce and many of the meals are now made from scratch. Some updates to the menu include: fish tacos made with fish from the Monterey Bay; chicken pozole from poultry raised without antibiotics and hormones; hamburgers made with organic beef from local cattle raised without antibiotics and hormones; roasted sweet potato wedges; and organic white 1% milk from a local dairy.
NVUSD started its participation in the Get Schools Cooking program last fall when Dreibelbis attended a two-day workshop in Boulder, Colorado, which included sessions on a range of topics from creating menus to financial planning to human resources. The next steps are an on-site assessment beginning March 4, followed by an on-site assessment debrief and strategic planning.
In addition, Measure H Bond projects approved in 2016 are coming to fruition including the new state-of-the-art central kitchen, which houses the District's food service department offices, a food warehouse and a production kitchen that services 19 elementary schools. The 12,456-square-foot space at 1360 Menlo Avenue tentatively is set to open Feb. 7.
NVUSD offers meals to more than 17,000 students in 28 schools and serves up to 8,500 meals daily, including breakfast and lunch.
####
About Whole Kids Foundation®
Whole Kids Foundation supports schools and inspires families to improve children's nutrition and wellness.  Founded by Whole Foods Market in 2011, the independent, nonprofit organization is based in Austin, Texas and serves schools and organizations in the U.S., Canada and the U.K.  For more information on the Foundation's school programs including school gardens, salad bars, bee hives and nutrition education for teachers, visit wholekidsfoundation.org. For more information, visit wholekidsfoundation.org. For ongoing news and updates, follow Whole Kids Foundation on Facebook or Twitter at @WholeKidsFnd.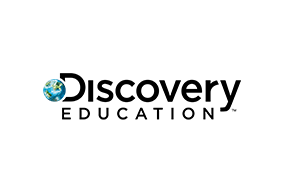 Discovery Education
Discovery Education
Discovery Education is the global leader in standards-aligned digital curriculum resources, engaging content, and professional learning for K-12 classrooms. Through its award-winning digital textbooks, multimedia resources, and the largest professional learning network of its kind, Discovery Education is transforming teaching and learning, creating immersive STEM experiences, and improving academic achievement around the globe. Discovery Education currently serves approximately 4.5 million educators and 45 million students worldwide, and its resources are accessed in over 140 countries and territories. Inspired by the global media company Discovery, Inc., Discovery Education partners with districts, states, and like-minded organizations to empower teachers with customized solutions that support the success of all learners. Explore the future of education at www.discoveryeducation.com.
More from Discovery Education