Published 02-05-19
Submitted by Global Sustain Limited (Ltd.)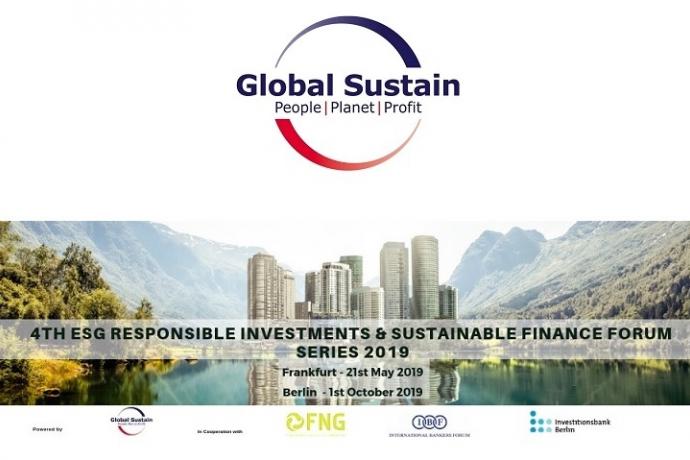 We would like to raise your attention to the ESG Responsible Investments & Sustainable Finance Forum Series 2019, organized with success in Germany the past three years and let you know that the 4th one is coming in 2019. The 4th ESG Responsible Investments & Sustainable Finance Forum Series 2019 (Frankfurt 21.05.2019 in cooperation with SEB Bank, Berlin 01.10.2019 in cooperation with Investment Bank Berlin) offers speaking as well as partnership opportunities of great interest for you and your company. 
Please find the Forum Partners / Sponsors Deck with the relevant benefits and the agenda here. You may also visit the forum Website or Agenda 2018 to see the agenda and speakers of the previous ESG forum 2018 which took place in Berlin. 
After three successful years, we partner once again with the most important institutional association in Germany and in DACH Region, called Forum for Responsible Investment (FNG), which is the relevant association of responsible investors, managers and green banks as well as with SEB Bank & Investment Bank Berlin. For another year we partner with leading media such as Handelsblatt and accommodate senior speakers from leading firms of the investment, financial industry and corporate world. 
Previous participations: European Investment Bank, S&P Global/Trucost, MSCI, Triodos Bank, Deutsche Börse, Arabesque AM, BP, AON, German Council for Sustainable Development, Investment Bank Berlin & more.  
For your information, we recently conducted an ESG/SRI relevant market study under the title: "ESG Investing. From Niche to Mainstream", which you may find here. 
We would be honored to have you engaged as forum partner and speaker in one or more of our ESG Forums in 2019.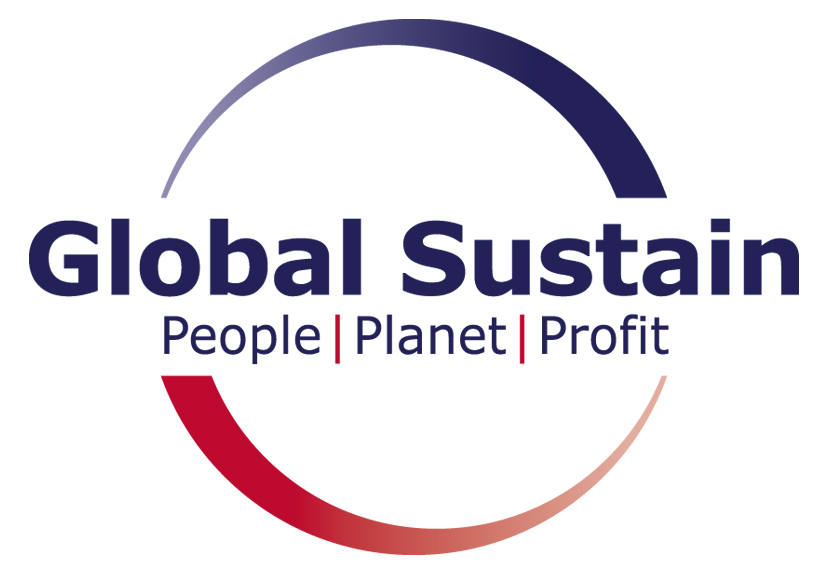 Global Sustain Limited (Ltd.)
Global Sustain Limited (Ltd.)
About Global Sustain
Founded in 2006, Global Sustain with offices in Athens, Berlin, Brussels, London, New York and Nicosia, creates awareness and inspires and supports companies and organisations to embody sustainability, through advisory, communications, networking and training, with a focus on the people-planet-profit philosophy. Its members include corporations, non-governmental and non-profit organisations, municipalities and local authorities, educational foundations, media, professional bodies, think tanks and other public or private entities. Global Sustain is a signatory to the Ten Principles of the UN Global Compact, to the Principles for Responsible Investment (PRI), a GRI Data Partner and Organisational Stakeholder (OS), an affiliated member of the Academy of Business in Society, Social Value International, Institute of Directors, CEO Clubs and EFQM. www.globalsustain.org / www.globalsustaingroup.com
More from Global Sustain Limited (Ltd.)