Published 01-30-19
Submitted by Green Mountain Energy
Green Mountain Energy today announced it has entered into a sustainability partnership with The Hill, a unique, eco-friendly shopping and dining destination in the heart of Dallas. The organizations have teamed up to explore and implement sustainability upgrades for the property and power common areas of the development with 100 percent renewable energy. This agreement represents the first Sustainability Partnership between Green Mountain and a mixed-use project in Dallas.
"The Hill is a shining example of the power of sustainability and the benefits it can yield to a shared community," said Mark Parsons, vice president of Green Mountain Energy. "The development's unique transformation of retrofitting an existing midcentury modern shopping center into a vibrant, walkable marketplace is testament of our shared commitment to preservation, sustainability and the environment."
By powering the current common areas of the existing restaurants and shops with renewable energy, Green Mountain estimates The Hill will avoid 2.2 million pounds of carbon dioxide (CO2) emissions over the life of the partnership, which is like taking 250 cars off the road for a year.
"Our focus on conservation makes our partnership with Green Mountain a natural fit as we aim to provide a true sense of community for DFW residents and business-owners," said Matthew Gilmore, senior vice president of EB Arrow and asset manager for The Hill. "It is our hope that this partnership will drive more energy-conscious retailers, restaurants and visitors to our eclectic, environmentally-friendly community."
Green Mountain Energy Company
Green Mountain Energy Company is the nation's longest serving renewable energy retailer and believes in using wind, sun and water for good. The company was founded in 1997 with a simple mission: to change the way power is made. Green Mountain offers consumers and businesses the choice of cleaner electricity products from renewable sources, as well as a variety of carbon offset products and sustainable solutions for businesses. Green Mountain customers have collectively helped avoid more than 63 billion pounds of carbon dioxide emissions. To learn more about Green Mountain, visit greenmountainenergy.com.
The Hill
The Hill is a modern mixed-use retail and restaurant development located at Walnut Hill Lane and North Central Expressway in Dallas. The Hill is owned by an affiliate of CAPREF Manager, LLC, which manages a private equity fund comprising assets valued in excess of $1.2 billion and encompasses a portfolio of 5.8 million square feet of retail and mixed-use properties across the United States.  For more information on The Hill, please visit thehilldallas.com.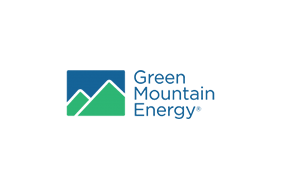 Green Mountain Energy
Green Mountain Energy
Green Mountain Energy Company was founded in 1997 with the mission to change the way power is made. Today, we remain 100% committed to this mission, which makes us the nation's longest serving renewable energy retailer and a clean energy pioneer. We provide customers with electricity products made from renewable resources like wind and solar and carbon offsets that help neutralize carbon emissions.
We live our commitment to sustainability inside and out: Every single product offered by our company has an environmental benefit, and our company operates with a zero-carbon footprint - distinctions that make us proud!
More from Green Mountain Energy