Published 01-23-19
Submitted by UNFCU Foundation
UNFCU Foundation announced today that it has given grants to support the projects of 14 organizations in 2019. The work of each project aligns with the Foundation's mission to sustain a path out of poverty through education and healthcare for women and children in disadvantaged communities.
"We focus on funding results-oriented grassroots causes, working directly within the communities we want to impact," said Pamela Agnone, president and director of the UNFCU Foundation. "With the projects we are supporting in 2019, we look forward to another productive year ahead."
The organizations and projects supported by the UNFCU Foundation in 2019 are:
AVSI – USA (Association of Volunteers in International Service), enhancing the social and economic resilience of vulnerable young women in urban refugee and host communities in Nairobi, Kenya
Batey Relief Alliance, providing job skills training and health services to lift families out of extreme poverty in the Dominican Republic
The BOMA Project, offering financial, business, and life skills training for ultra-poor women in Northern Kenya
The Floating Hospital, providing primary healthcare to New York City's most vulnerable citizens
International Rescue Committee (IRC), providing social integration support and economic empowerment programs for refugee and humanitarian immigrant women in the United States
The Khaled Hosseini Foundation, educating girls and empowering women in the Ghanzi province of Afghanistan
Kilimanjaro Initiative (KI), empowering youth in Kibera, Nairobi through the power of sports and self belief 
Together We Bake, providing marginalized women in the Washington, D.C. area with livelihood training and hands-on experience in the food industry
Trickle Up, helping indigenous women in Guatemala to become engines of economic development
UN Foundation Girl Up  program in Liberia, providing the hardest-to-reach adolescent girls access to school or to tools on how to run their own businesses
The United Nations Population Fund (UNFPA), treating, providing jobs training, and socially-reintegrating patients in Northern Nigeria
Village Enterprise, empowering women in Northern Uganda through micro"'enterprise development
Women in Need (Win),  providing homeless women and their children safe housing in New York City, as well as employment training and education
Women for Women International, teaching women living in conflict areas in Nigeria how to build and manage micro-businesses
About UNFCU Foundation
UNFCU Foundation is a New York-based, non-profit corporation launched in 2015. It was established by the United Nations Federal Credit Union (UNFCU) with a mission to sustain the path out of poverty through healthcare and education for women and youth. To learn more, follow UNFCU Foundation's progress on YouTube, on Twitter at @UNFCUFoundation, and on Facebook at facebook.com/unfcufoundation.
Media Contact:
Elisabeth Philippe, UNFCU Foundation, ephilippe@unfcufoundation.org, Tel. +1 347"'686"'6776; Mobile +1 347"'510"'4036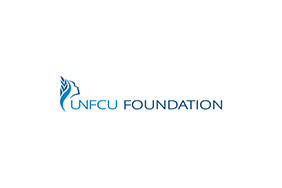 UNFCU Foundation
UNFCU Foundation
United Nations Federal Credit Union (UNFCU) launched the UNFCU Foundation in February 2015, with the purpose of funding projects that reduce poverty through education and healthcare, especially among women and children in developing countries and New York City.
The UNFCU Foundation, a New York based 501(c)(3) organization, supports initiatives that:
Work to eradicate poverty and hunger
Empower women and youth by offering them opportunities for self-development and economic advancement
Promote well-being and provide access to healthcare for women and their families
Provide disaster relief
More from UNFCU Foundation