Published 01-23-19
Submitted by SC Johnson
SC Johnson is expanding upon its long-standing zero-tolerance policy for human trafficking and slavery by sponsoring a new film that offers an unflinching portrait of this devastating global issue.
SC Johnson will support the London release, and promotion of "Love Sonia," which is set for limited theatrical release in the United Kingdom on January 25. The film was directed by Tabrez Noorani (a line producer on the 2008 Best Picture winner "Slumdog Millionaire"), and produced by David Womark, an Academy Award-nominated producer for "Life of Pi." By supporting "Love Sonia" from production to release, SC Johnson hopes to shine a brighter light on human trafficking and the 25 million victims of it around the globe.
"This is an egregious global issue that must be acknowledged and drawn out from the shadows," said Fisk Johnson, Chairman and CEO of SC Johnson. "Our support for 'Love Sonia' is consistent with our commitment to doing what's right for people and the planet."
SC Johnson has championed a number of anti-trafficking causes and statements, including the United Nations Declaration of Human Rights, the CGF Social Resolution on Forced Labor, and the International Labor Organization core standards on forced labor, child labor, freedom of association, and discrimination.
The company also supports the California Transparency in Supply Chains Act of 2010 and the United Kingdom's Modern Slavery Act 2015, which was adopted in an effort to prevent and eliminate slavery and human trafficking from global supply chains by increasing transparency.
With the release of "Love Sonia," SC Johnson hopes to do its part in contributing to increased awareness of the issue of trafficking. The film details the journey of Sonia (played by Mrunal Thakur) as she searches for her sister, Preeti (Riya Sisodiya), who was sold by her father to human traffickers to pay a debt. Sonia travels around the globe – from Mumbai to Hong Kong to Los Angeles – in hopes of reuniting her family.
Human trafficking can have a devastating effect on individuals and communities. SC Johnson believes that it has a responsibility to help protect the most vulnerable by raising awareness of this issue.
"We're passionate about providing opportunities for a better quality of life for people around the world and one of the ways we do that is by advocating for important social issues," Johnson said.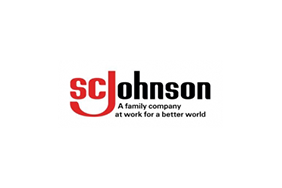 SC Johnson
SC Johnson
SC Johnson is a family-owned and managed business dedicated to innovative, high-quality products, excellence in the workplace and a long-term commitment to the environment and the communities in which it operates. Based in the USA, the company is one of the world's leading manufacturers of household cleaning products and products for home storage, air care, and insect control.
It markets well-known brands such as GLADE®, OFF!®, PLEDGE®, RAID®, SCRUBBING BUBBLES®, SHOUT®, WINDEX® and ZIPLOC® in the U.S. and beyond, with brands marketed outside the U.S. including AUTAN®, BAYGON®, BRISE®, KABIKILLER®, KLEAR®, and MR. MUSCLE®. The 125-year-old company, with more than $8 billion in sales, employs approximately 12,000 people globally and sells products in virtually every country around the world. www.scjohnson.com
More from SC Johnson