Published 01-18-19
Submitted by Bread Financial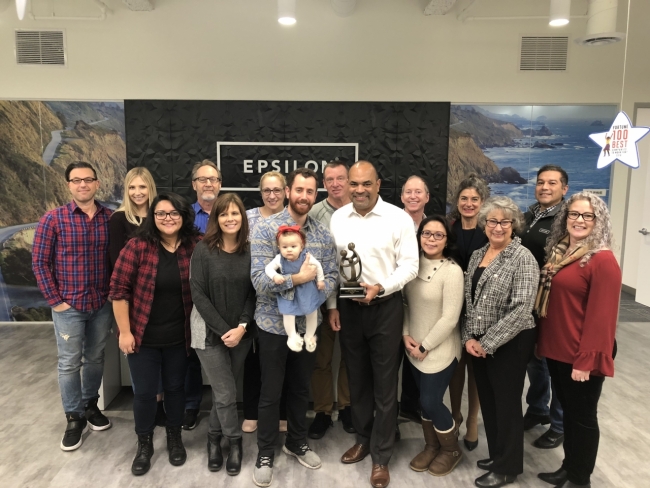 MOMS Orange County presents its Champion for Babies & Families award to Epsilon, a global leader in creating connections between people and brands, and an Alliance Data company. MOMS Orange County, a nonprofit organization dedicated to serving low-income pregnant women and young families for more than 26 years, launched the Champion for Babies & Families award in 2018 to honor and celebrate Orange County employers that create working environments which are exceptionally supportive of expectant employees and new families.
"We are honored to present Epsilon with our Champion for Babies & Families Award and commend their outstanding support of their employees who are new parents," said MOMS Orange County CEO Pamela Pimentel, RN.  
Epsilon, an all-encompassing  global marketing company, takes great measures to support new families and employees who are expecting. The company offers 12 weeks of leave for new parents whether they have a child, adopt or have a foster child placed with them. The company increased their medical insurance coverage to include fertility treatments in 2019, and they provide financial support to families wishing to adopt. Epsilon provides nursing rooms, free breast pumps and a variety of child care options and support through Life Solutions.
"Adding a new member to the family is an exciting and potentially stressful time. Because our associates are vital to the success of our business, we support these major life changes to make the transition to parenthood a little easier," shared Laurie Fry, Epsilon senior vice president of human resources..   
PHFE WIC was also honored with the 2019 Champion for Babies & Families award. WIC is a nutrition education program for low-income pregnant, breastfeeding and postpartum women, infants and children under age five.
Santa Ana-based MOMS Orange County plans to continue the tradition of honoring employers who go above and beyond to support pregnant employees and new parents. Nominations for the 2020 Champion for Babies and Families award will be accepted beginning in July 2019. For nomination information, please send inquiries to info@momsorangecounty.org.
About MOMS Orange County
MOMS Orange County formed 26 years ago in response to a crisis in access to prenatal healthcare for low-income, at-risk women. Today, MOMS Orange County serves more than 3,200 low-income families annually, directly influencing improvements in birth outcomes, maternal health, and developmental indicators among infants within a highly disadvantaged population.
To learn more about MOMS Orange County, visit www.momsorangecounty.org.
Media Contact
Barbara Kimler PR 
949.521.49
Bkimler1@gmail.com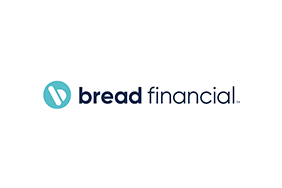 Bread Financial
Bread Financial
Bread FinancialTM(NYSE: ADS) is a tech-forward financial services company providing simple, personalized payment, lending and saving solutions. The company creates opportunities for its customers and partners through digitally enabled choices that offer ease, empowerment, financial flexibility and exceptional customer experiences. Driven by a digital-first approach, data insights and white-label technology, Bread Financial delivers growth for its partners through a comprehensive product suite, including private label and co-brand credit cards, installment lending and buy now, pay later (BNPL). Bread Financial also offers direct-to-consumer solutions that give customers more access, choice and freedom through its branded payment, lending and saving products.
Formerly Alliance Data, Bread Financial is an S&P MidCap 400 company headquartered in Columbus, Ohio, and committed to sustainable business practices powered by its 6,000+ global associates. To learn more about Bread Financial, visit BreadFinancial.com or follow us on Facebook, LinkedIn, Twitter and Instagram.
More from Bread Financial