Published 01-10-19
Submitted by Jackson Family Wines
Jackson Family Wines today introduced its final update in its series of sustainability progress reports toward the company's 2021 sustainability goals.
A progressive leader in environmentally and socially responsible business practices, Jackson Family Wines is this month reporting on its greenhouse gas emissions. View the report here to learn more about:
The company's achievements in lessening carbon footprint through packaging initiatives

Considerations as the company sets new goals for carbon footprint after early achievement of its 2021 goal
The California-based company, known for its global portfolio of premium wineries with such beloved names as Kendall-Jackson, La Crema, and Cambria, released its first Responsibility Report in September of 2016. 
The company's cumulative sustainability progress, as covered in updates throughout 2018, is now available here.
Media Contact:
Galen McCorkle
Jackson Family Wines
galen.mccorkle@jfwmail.com
707.529.5169
About Jackson Family Wines
Jackson Family Wines is a leading family-owned wine company with a penchant for exploration and stewardship. Founder Jess Jackson placed his faith in farming and a meticulous expression of wine with his first landscape-changing vintage in 1982, an ethos that chairman and proprietor Barbara Banke, the Jackson family and the company's employees continue to uphold to this day. The family's collection of 40 wineries span significant winegrowing regions across the globe, from California, Oregon, France and Italy in the northern hemisphere, to Australia, Chile and South Africa in the southern half of the globe. Artisan winemaking underscores a steadfast commitment to making exceptional wines. In each region, vineyard ownership remains key to consistent quality, conservation and stewardship for future generations and the communities around them. Visit Jackson Family Wines online to learn more.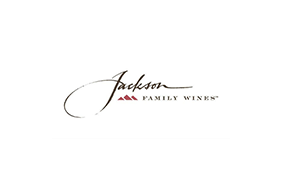 Jackson Family Wines
Jackson Family Wines
Jackson Family Wines is a premium portfolio of more than 40 wineries and estate vineyards across the globe. As a family business rooted in multi-generational winegrowing, we craft wines according to our values and make responsible decisions for the health of our lands and communities. Over the course of 2018, we will share monthly progress updates related to each of our 2021 sustainability goals. We'll explore key learnings, challenges and celebrate successes. We'll also highlight our partners - and the extended family of Jackson Family Wines employees - who are helping us create meaningful change in the wine industry. In sharing our progress, we hope to foster more transparency and a call to action on our journey to make the highest quality wines in the most responsible manner.
Read each of our sustainability progress updates here.
More from Jackson Family Wines