Published 01-03-19
Submitted by Scotts Miracle-Gro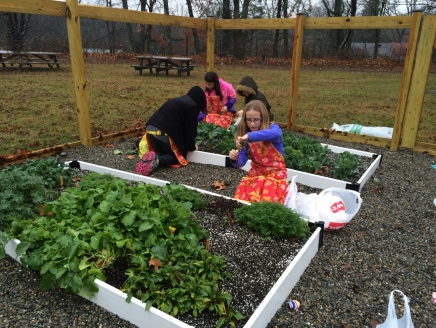 Today, The Scotts Miracle-Gro Foundation announced the opening of its Gro More Grassroots Grants with KidsGardening, inviting schools and nonprofit organizations from across the country to apply for funds to support their youth garden programs. The Grassroots Grants initiative, now in its ninth year, will focus its support on garden and greenspace projects that connect more children with the life-enhancing and transformative benefits of gardening.
The Scotts Miracle-Gro Foundation's emphasis to support more youth garden programs comes at a critical time. The challenges facing today's youngest generation are significant, and problems with children's social, mental and physical health are on the rise. However, The Scotts Miracle-Gro Foundation and KidsGardening believe strongly in the positive effects that gardening can have on a child's life, including increased emotional well-being, love of fresh fruits and vegetables, more physical activity and better academic performance.
"Our work with communities over the past decade has allowed us to see firsthand the positive experiences that gardening can bring to young children," said Jim King, president and chairman of The Scotts Miracle-Gro Foundation. "From directly connecting kids with nature to giving them increased access to fresh food, now more than ever, it's our responsibility to help connect more children with the powerful benefits of gardens."
Edible gardens to pollinator habitats, urban farms to sensory gardens, the Gro More Grassroots Grants will support all types of community-driven garden and greenspace projects that directly engage youth. Grant funding will support the creation of new gardens and also the expansion of existing ones. The 2019 application is available now at https://kidsgardening.org/2019-gromore-grassroots-grant/.
"We strive  to give parents and educators the tools they need to get more kids playing, learning, and growing in a garden, "  said Helen Rortvedt, executive director of KidsGardening. "We hear everyday about shovel-ready youth garden programs in need of support, and we are thrilled to work with The Scotts Miracle-Gro Foundation to support so many worthy programs across the country this year. If your youth garden program needs resources, we can't wait to read your application."
The Gro More Grassroots Grant application will be open until February 15, 2019, at 11:59 p.m. EST. 175 grants, ranging from $500 to $1,000, will be awarded based on youth engagement, community impact, and sustainability, among other factors. Winners will be announced on the first day of spring, March 20, 2019. For more information, visit www.scottsmiraclegrofoundation.org.
About The Scotts Miracle-Gro Foundation
The mission of The Scotts Miracle-Gro Foundation is to inspire, connect and cultivate a community of purpose. The Foundation is deeply rooted in helping create healthier communities, empower the next generation, and preserve our planet. The Foundation is a 501(c)(3) organization that funds non-profit entities that support its core initiatives in the form of grants, endowments and multi-year capital gifts. For more information, visit www.scottsmiraclegrofoundation.org.
About KidsGardening
Our mission is to ensure all kids have access to a garden in which to play, learn and grow, engaging their natural curiosity and wonder. We inspire, support and connect educators and families by providing garden grants, lessons and curriculum, and by cultivating a community of practice. For more information, visit www.kidsgardening.org.
 ###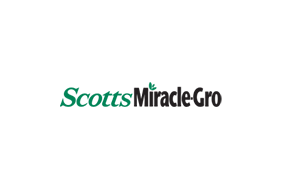 Scotts Miracle-Gro
Scotts Miracle-Gro
The Scotts Miracle-Gro Company With more than $2.7 billion in worldwide sales and more than 6,000 associates, The Scotts Miracle-Gro Company, through its wholly-owned subsidiary, The Scotts Company LLC, is the world's largest marketer of branded consumer products for lawn and garden care, with products for professional horticulture as well. The Company's brands are the most recognized in the industry. In the U.S., the Company's Scotts®, Miracle-Gro® and Ortho® brands are market-leading in their categories, as is the consumer Roundup® brand, which is marketed in North America and most of Europe exclusively by Scotts and owned by Monsanto. The Company also owns Smith & Hawken, a leading brand of garden-inspired products that includes pottery, watering equipment, gardening tools, outdoor furniture and live goods. Additionally, the Company owns Scotts LawnService, a provider of residential lawn care, and Morning Songé¢, a leading brand in the wild bird food category. In Europe, Scotts' brands include Weedol®, Pathclear®, Evergreen®, Levington®, Miracle-Gro®, KB®, Fertiligene® and Substral®. For additional information, visit us at www.scotts.com.
More from Scotts Miracle-Gro