Published 12-13-18
Submitted by Ørsted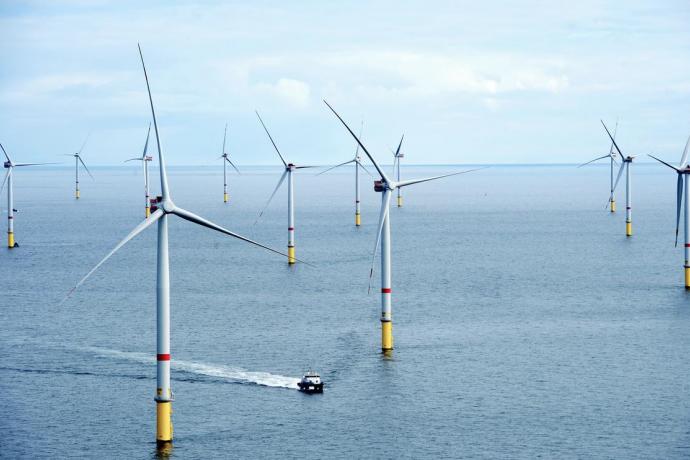 Ørsted's Gode Wind offshore wind park, off the coast of Germany.
Electricity from offshore wind farms helps to replace fossil fuels and offers a clean and safe route to meeting human energy needs and tackling climate change.
Ørsted's offshore wind farms and their transmission infrastructure can interact with marine and coastal ecosystems, raising concerns around their impacts on these ecosystems. Such concerns could increase as the offshore wind industry becomes truly global, which requires being more open and transparent on biodiversity protection.
Ørsted strives to maintain a successful track record of managing the natural environment and resources in the areas where we operate. We want to continue to ensure that we grow our offshore wind business in a way that is sustainable and seeks to protect the environment.
Responsibility for environment
Our 'Offshore wind biodiversity policy' sets out the principles that underpin our efforts to protect the natural environment in the areas where we develop, construct and operate offshore wind farms.
"Renewable energy plays a major role in mitigating climate change and the threat it poses to biodiversity. At the same time, it is important to protect biodiversity at our wind farm projects and sites," says Hans Lyhne Borg, Head of Environment, Consents & Property at Ørsted.
"Our biodiversity policy formalizes and makes it transparent that Ørsted takes responsibility for the natural environment, and that we actively engage with all relevant stakeholders and operate within all relevant regulations, for the protection of species and habitats," he adds. 
Partnering to address biodiversity needs
As Ørsted's offshore wind power business enters into new markets, we will continue to work closely with regulators, local communities, environmental experts and other interested parties to build new knowledge and capacity around local biodiversity issues.
This includes our collaboration with WWF, World Wide Fund for Nature, Denmark, with whom we partner to map and help tackle the impacts of climate change.
"The increasing demand for energy is driving rapid changes on our planet. Animals are under pressure, corals are dying, and plants are perishing. Nature, underpinned by biodiversity, provides a wealth of services that has built modern society, with its benefits and luxuries, and we will continue to need these natural resources to survive and thrive," says Bo Øksnebjerg, Secretary General of WWF.
"It is imperative that we all take on the responsibility of protecting the planet's biodiversity. And so, we are very pleased that Ørsted is assuming a great part of this responsibility in their work with offshore wind farms going forward," he adds.
Focus areas for biodiversity impacts
Ørsted's biodiversity policy reflects our decades-long experience in environmental management and research engagement in the offshore wind sector. The focus areas for biodiversity impacts currently are:
Potential noise impact on marine mammals from installation of wind turbine foundations

Potential impact on birds' migration routes and feeding grounds from wind turbines

Potential impact on seabed ecosystems and coastal environments from installation of transmission cables
Ørsted uses leading-edge engineering solutions and technologies to meet stringent regulations in different countries that are aimed at reducing potential impacts on marine mammals and birds.
We also have a dedicated Research and Development Roadmap that focuses on the environment and has funded several workstreams, including environmental research and conferences, in the focus areas.
For instance, one of the latest research projects we are currently funding tags and tracks how Lesser black-backed gulls might interact with our offshore wind farms at Walney Extension and Burbo Bank Extension, from colonies in Northwestern England. 
In brief

The 'Offshore wind biodiversity policy' underpins our efforts to protect the natural environment around our offshore wind farms.

The policy is needed as the offshore wind industry becomes truly global, and as biodiversity protection becomes a competitive factor in the development of offshore wind farms.

We conduct thorough environmental impact assessment when developing, constructing and decommissioning offshore wind farms.

We aim to adhere to international and national-level environmental laws and requirements relating to biodiversity for the markets in which we operate.

We partner with societal stakeholders to understand and address biodiversity impacts.

View all Ørsted sustainability policies here.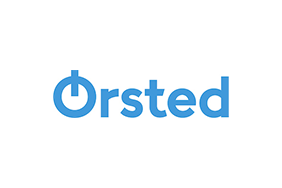 Ørsted
Ørsted
The Ørsted vision is a world that runs entirely on green energy. Ørsted develops, constructs and operates offshore and onshore wind farms, solar farms, energy storage facilities, and bioenergy plants, and provides energy products to its customers. Ørsted ranks #1 in Corporate Knights' 2020 index of the Global 100 most sustainable corporations in the world and is recognised on the CDP Climate Change A List as a global leader on climate action. Headquartered in Denmark, Ørsted employs 6,600 people. Ørsted's shares are listed on Nasdaq Copenhagen (Orsted). In 2019, the group's revenue was DKK 67.8 billion (EUR 9.1 billion).
More from Ørsted