Published 12-12-18
Submitted by Ørsted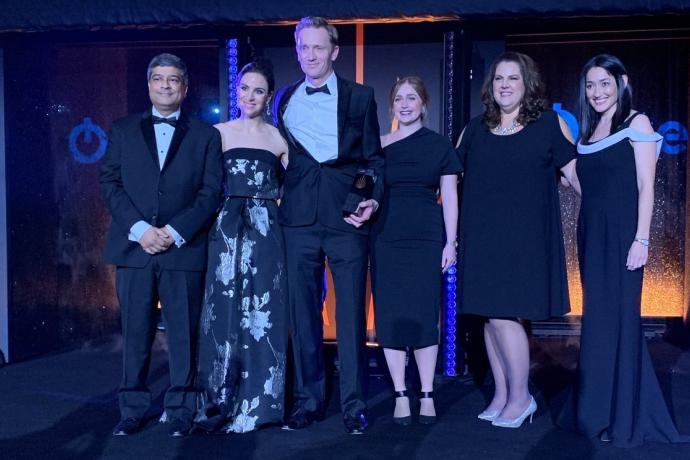 Thomas Brostrøm (third from left), CEO, Ørsted US Offshore Wind, receives the award on behalf of Ørsted in front of an audience of more than 500 energy and finance executives gathered in New York.
Ørsted powered past nine other energy companies to win the inaugural Energy Transition Award at the S&P Global Platts Global Energy Awards, in New York, on 6 December.
According to S&P Global Platts, Ørsted is recognized for leading the way in reporting and reducing carbon impacts, publishing robust targets to manage performance, aligning with global energy transition commitments – and demonstrating true leadership in innovative ways.
Ørsted recently announced ambitious new targets towards 2025 including:
Investing DKK 200bn (around USD 30bn) in renewable energy

Installing 15GW offshore wind – enough to power more than 30mn people

Increasing the company's share of renewable energy generation to 99%, up from 64% in 2017.
Since 2006, the company has transitioned from being a coal intensive utility with an oil and gas business to a global clean energy major. In that time, Ørsted has reduced carbon emissions by two-thirds, while operating profits have quadrupled.
The winner of the Energy Transition Award was identified based on an assessment made by Trucost (a Dow Jones indices) of the public disclosure of global power companies listed on the S&P Global LargeMidCap Index, and captured by the annual research engagement program of Trucost.
In brief
Ørsted's vision is of a world that runs entirely on green energy. The company's portfolio includes offshore and onshore wind farms, bioenergy plants, and waste-to-energy, solar, and energy storage solutions.

S&P Global Platts provides independent information and benchmark prices for the commodities and energy markets. The annual awards honors excellence by organizations and individuals in the energy industry.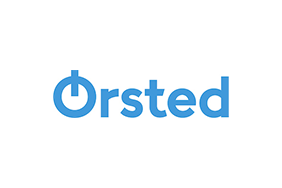 Ørsted
Ørsted
The Ørsted vision is a world that runs entirely on green energy. Ørsted develops, constructs and operates offshore and onshore wind farms, solar farms, energy storage facilities, and bioenergy plants, and provides energy products to its customers. Ørsted ranks #1 in Corporate Knights' 2020 index of the Global 100 most sustainable corporations in the world and is recognised on the CDP Climate Change A List as a global leader on climate action. Headquartered in Denmark, Ørsted employs 6,600 people. Ørsted's shares are listed on Nasdaq Copenhagen (Orsted). In 2019, the group's revenue was DKK 67.8 billion (EUR 9.1 billion).
More from Ørsted