Published 12-12-18
Submitted by Schneider Electric
Resilience is an organization's ability to adapt to risks and threats that challenge its viability. It's also an imperative in the face of an increasingly broad and unpredictable risk landscape. This is especially true when it comes to energy and sustainability.

Investors and customers alike recognize the effects of climate change, and other factors that increase volatility and vulnerability. And the pressure these groups are applying to address these concerns and drive change can no longer be ignored.

Companies that successfully build resilience into their operations and supply chains maintain business continuity and capitalize on emerging opportunities to build a truly sustainable business. Easier said than done, however, given the breadth and depth of the potential pitfalls.

There are five primary energy and sustainability threats that most companies face:
Physical infrastructure failure

A growing demand on the grid, increasing penetration of renewable resources like wind and solar, and extreme weather-related power outages create grid instability. 

Global warming and resource scarcity

Global warming, extreme weather events and resource scarcity are interconnected. They combine to amplify risks for future food, water and energy demands.

Policy and regulatory changes

Changes in national and international policy, such as a transition in government leadership or incentives, can make it harder to finance low-carbon energy infrastructure, slow down investment, alter project payback periods and decrease the rate at which projects come online.

Energy market volatility

Global energy supply, demand and pricing vary across markets depending on regulation, population, consumption, grid mix and other factors. Companies need to understand the risks and potential for instability in the regions and countries where they operate.  

Reputational risk

Organizations face greater accountability — not only for their own actions, but for those of their suppliers. Any crisis can cause instant losses in share value, stakeholder trust and customer loyalty.
Energy and sustainability threats are evolving quickly, and outpace conventional risk analysis and mitigation strategies. Organizations need to be forward-looking, proactive and progressive to manage these issues.

How exposed is your company in these areas? 

Take this assessment to find out where you land on the spectrum, and learn more about the risks that shape your score and your company's future.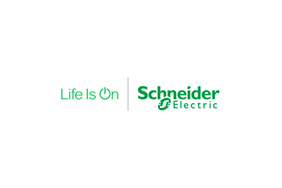 Schneider Electric
Schneider Electric
Schneider Electric is a European multinational company providing energy and automation digital solutions for efficiency and sustainability.
More from Schneider Electric