Published 11-27-18
Submitted by Green Mountain Energy

IDEA Public Schools solar array donated by Green Mountain Energy Sun Club
 IDEA Public Schools' headquarters in Weslaco is one step closer to becoming the first self-sustaining building in South Texas, thanks in part to a $100,000 donation from the Green Mountain Energy Sun Club.
Weslaco Mayor David Suarez, community leaders, teachers and students came together to officially "flip the switch" on a new 1,072-panel, 364-kilowatt rooftop solar array that will harness the power of the sun to provide the educational facility with electricity. As one of the largest solar systems in the Rio Grande Valley, it will offset 861,898 pounds of carbon dioxide per year, the equivalent of 789 households turning off their lights for a year or not driving 1,064,204 miles.
"Our mission is to support organizations like IDEA Public Schools that share in our commitment to conservation and environmental education," said Mark Parsons, president of Green Mountain Energy Sun Club. "Not only will IDEA's headquarters be energized with solar power, but students will also have the ability to learn how alternative energy sources can help our communities achieve long-term sustainability."
The solar array further establishes IDEA as a leader in sustainability, and with the inclusion of edible gardens, power generation and innovative waste solutions, the headquarters and future IDEA projects will aim to achieve net-zero energy status.
"The generous donation from Green Mountain Energy Sun Club will benefit our students, organization and the environment for years to come," said Tom Torkleson, chief executive officer of IDEA Public Schools. "The savings in energy costs each year will allow our team to serve even more students across the region on their road to and through college."
This partnership furthers Green Mountain Energy Sun Club's support across the Rio Grande Valley area. The organization has also installed solar arrays at the National Butterfly Center™ in Mission, Texas as well as the Valley Nature Center in Weslaco. The Sun Club is a unique program that enables Green Mountain Energy Company's residential customers, including many in the Rio Grande Valley, to support projects and nonprofits promoting renewable energy, energy efficiency and environmental stewardship in their communities.
###
About IDEA Public Schools
Since 2000, IDEA Public Schools has grown from a small school with 150 students to the fastest-growing family of tuition-free, Pre-K-12 public charter schools in the United States. IDEA serves nearly 26,000 students at 39 schools across the Rio Grande Valley, continues to rank among the best charter schools in the state and nation, and is on track to maintain its legacy of sending 100% of its graduates to college. More than 2,400 IDEA alumni are currently attending, or have graduated from, 150 colleges and universities across the country. To learn more or apply, visit www.ideapublicschools.org.
About Green Mountain Energy Sun Club
Since its founding in 2002, the Green Mountain Energy Sun Club has donated more than $4 million to solar and sustainability projects focusing on renewable energy, energy efficiency and resource conservation in numerous communities in Texas and also in the Northeast. Contributions to the Sun Club® come from Green Mountain Energy Company's residential customers in Texas, as well as from Green Mountain, its employees and other Sun Club supporters. Green Mountain's customers are vital to the Sun Club mission of supporting local nonprofit organizations through solar and sustainability projects. To learn more about the Sun Club and to apply for a sustainability grant, please visit www.gmsunclub.org.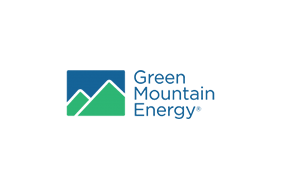 Green Mountain Energy
Green Mountain Energy
Green Mountain Energy Company was founded in 1997 with the mission to change the way power is made. Today, we remain 100% committed to this mission, which makes us the nation's longest serving renewable energy retailer and a clean energy pioneer. We provide customers with electricity products made from renewable resources like wind and solar and carbon offsets that help neutralize carbon emissions.
We live our commitment to sustainability inside and out: Every single product offered by our company has an environmental benefit, and our company operates with a zero-carbon footprint - distinctions that make us proud!
More from Green Mountain Energy