Published 11-23-18
Submitted by International Living Future Institute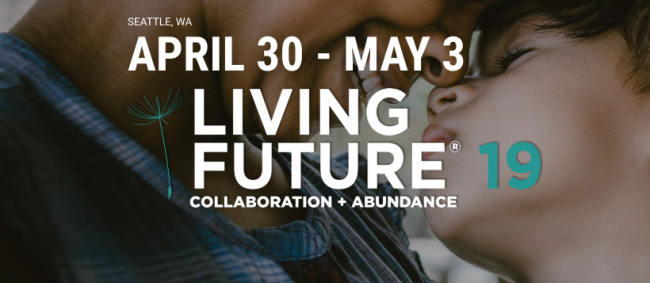 Living Future unConference 19 - Collaboration + Abundance
The International Living Future Institute is hosting its 13th annual Living Future unConference in Seattle, Washington, on April 30-May 3, 2019, at the new Hyatt Regency. Architects, engineers, manufacturers, CSR professionals, and more will gather for the leading regenerative design event of the year.
2019's keynote speakers include Bill McKibben, author and founder of 350.org; Mustafa Santiago Ali, Senior Vice President of Climate, Environmental Justice, and Community Revitalization of the Hip Hop Caucus; and Mary Robinson, Former President of Ireland and UN Special Envoy on Climate Change.
Join these powerful speakers and collaborate with a global community of changemakers to create an abundant future for everyone. Over the course of four days, attendees will learn new sustainable design solutions, connect with leaders, and leave inspired to further the environmental movement.
Connect through:
Exciting Tours
Inspiring Keynotes
Unforgettable Education Sessions
Registration is open now with the best prices of the year available through December 14.
The Living Future unConference 2019, Collaboration + Abundance.
Learn more at https://unconference.living-future.org/
CONTACT: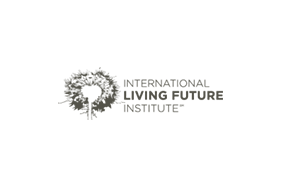 International Living Future Institute
International Living Future Institute
The International Living Future Institute is an environmental NGO committed to catalyzing the transformation toward communities that are socially just, culturally rich and ecologically restorative. Composed of leading green building experts and thought-leaders, the Institute is premised on the belief that providing a compelling vision for the future is a fundamental requirement for reconciling humanity's relationship with the natural world. The Institute runs the Living Building Challenge, Living Community Challenge, Living Product Challenge, Net Zero Energy Certification, the Cascadia Green Building Council, Ecotone Publishing, Declare, JUST and other leading-edge programs. A global network of more than 350 volunteers across nearly 30 countries drive the local adoption of restorative principles in their communities
More from International Living Future Institute