Published 11-14-18
Submitted by Toxnot
A new integration partnership, between Toxnot and GIGA, enables Toxnot users to connect their building product disclosures directly to GIGA's Origin Material Hub. Building product disclosures, which are created on Toxnot are recognized by the mindful MATERIALS (mM) Program and can be highlighted in the mindful MATERIALS Library. This integration allows manufacturers to submit their transparency data, thru Origin, to the mM Library without additional data management efforts. 
Toxnot provides product manufacturers an expanded solution to manage product disclosures in various program formats. GIGA's Origin Material Hub makes product disclosures globally accessible to a wide array of architects and building owners.
"Toxnot is helping product manufacturers and architects by connecting Toxnot's chemical transparency reporting feature with Origin, enabling seamless submittal to mindful MATERIALS, the industry-leading solution for architects to find material transparency data" says Bill Hoffman, Toxnot CTO. "Toxnot partners with leading organizations to encourage complementary collaborations so everyone can design, build and buy better products." 
Toxnot is a chemical management software platform enabling product manufacturers and suppliers to produce safer products. Materials data can be collected, analyzed for hazards, and reported. Suppliers can create public material disclosures, complete with hazard profiles, all while keeping proprietary information secure. Users may publish reports, including Health Product Declarations (HPDs), LEEDv4 reports and Declare Labels. These publications are recognized by the mindful MATERIALS Library which is powered by Origin. The mindful MATERIALS Library has been created by the industry, for the industry and is used by the AEC community to find safer materials to incorporate into their designs. This partnership streamlines transparency reporting by eliminating a secondary publication step for Toxnot users. 
"Material ingredient related impact information is the most searched data category on Origin. This integration allows Toxnot users to add more robust data to their products on mindful MATERIALS, delivering A+D with increasingly comprehensive on-demand, up-to-date material ingredient information. The entire building industry benefits from this integration," says Ryan Dick, GIGA, COO. 
GIGA's cloud platform, Origin, is an international data hub which enables materials and product data exchange between manufacturers, auditors, A+D teams and industry initiatives like the mindful MATERIALS Library. The Origin Material Hub is an agnostic platform, integrating data directly from international reporting bodies.
About Toxnot
ToxnotPBC is an industry-leading technology company with a mission to improve health and sustainability across the global supply chain by streamlining the chemical transparency process. Toxnot provides an efficient system for manufacturers to gather supply chain data, gain insight into their hazard profiles, report on the results and create safer products. Organizations are able to automate transparency reporting and collect hazard information across their global supply chain, reducing risks. Toxnot scales from small businesses to Fortune 500 enterprises, and utilizes searchable GreenScreen® List Translator scores. Toxnot also powers the Declare label submission process. In 2017, Toxnot won the Environmental Leader Product of the Year Award. 
For more information, contact: Pete Girard | pete.girard@toxnot.com | www.toxnot.com   
About GIGA
GIGA is an independent third party which combines the development of building standards with cloud software. GIGA's software tools, including Origin, provide access to transparent, data to support performance-driven, regenerative buildings. 
Origin is the world's largest hub of building material data. It connects certification source data directly to building materials and products. As certifications are renewed or updated, material information automatically updates. This enables continual data updates while empowering transparent, reliable and relevant material data. As an independent and party-neutral platform, Origin ensures that users, partners and collaborators have access to the broadest diversity of unbiased product data.
For more information, contact: Rebecca Best | r.best@giga.build | www.origin.build.com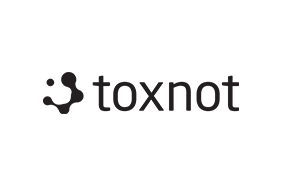 Toxnot
Toxnot
Toxnot is a software company with a mission to improve health and sustainability across the global supply chain. Using AI and automation, our platform makes the process of chemical data imports more efficient for manufacturers, providing quicker insights into their hazard profiles, enhancing product reporting, and streamlining their ability to create safer products. From Fortune 500 companies to startups, companies use Toxnot to effectively scale their transparency, circularity, and compliance management, easily collect hazard information, and reduce risks across their global supply chain.
More from Toxnot