Published 11-15-18
Submitted by The Conference Board
The Conference Board is celebrating 75 years as one of the premier organizations in corporate philanthropy leadership and insights. Its work in this area began during the Second World War, when businesses were giving, especially, to charities helping those disrupted by the effects of the war. At that time, in 1943, The Conference Board started documenting and analyzing trends and best practices in corporate contributions, generating a bi-annual and, later, annual report on the subject. The organization has since expanded its work to cover a range of related topics including sustainability, impact measurement, employee volunteering, and strategic community engagement.
"Over the last seven decades, The Conference Board has helped shift the U.S. business community from a once-small, hesitant participant in the giving space, to a leading benefactor of impact-based philanthropy," said Jeff Hoffman, Founding Leader of The Conference Board's Corporate Citizenship & Philanthropy Institute. "And for decades to come, The Conference Board will continue to be at the forefront in providing insights, data and tools to companies as their corporate citizenship programs continue to evolve." 
Most recently, The Conference Board established a Corporate Citizenship & Philanthropy Institute. The Institute includes three Councils, at which senior executives come together to collaboratively explore solutions to key subject matters in their field, and gain access to exclusive research. The Councils include the Corporate Social Responsibility (CSR) Council, Philanthropy & Engagement Council, and the Global CSR & Philanthropy Council.
The Conference Board also produces the annual Corporate Philanthropic Practice conference and the Giving Thoughts research series. It also publishes an Institute blog, featuring essays by business leaders and experts on issues such as disaster relief, purpose and impact, global CSR communications, value creation, and CEO activism. In 2017, the organization began partnering with Americans for the Arts to examine trends in business support for, and employee engagement, in the arts.
For more information on The Conference Board's involvement in corporate philanthropy, click here.
About The Conference Board
The Conference Board delivers trusted insights for what's ahead. We connect senior executives across industries and geographies to share ideas, develop insights, and recommend policy to address key issues. Our mission is to help leaders anticipate what's ahead, improve their performance and better serve society. The Conference Board is a non-partisan, not-for-profit entity holding 501 (c) (3) tax-exempt status in the United States. http://www.conference-board.org.    
# # #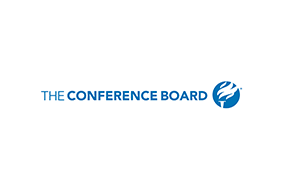 The Conference Board
The Conference Board
The Conference Board is the member-driven think tank that delivers trusted insights for what's ahead. Founded in 1916, we are a non-partisan, not-for-profit entity holding 501 (c) (3) tax-exempt status in the United States. www.conference-board.org
More from The Conference Board