Published 11-01-18
Submitted by Bread Financial
Alliance Data, a global provider of data-driven marketing and loyalty solutions, is partnering with Habitat for Humanity to help create a world where everyone has a decent place to live. The company's $300,000 contribution for U.S. and global Habitat builds, along with the commitment of associate volunteers, means more families will discover strength and stability through more resilient homes and communities.
"The communities where Alliance Data's associates live and work are comprised of diverse populations, but one thing everyone has in common is the dream of safe, affordable housing," said Dana Beckman, director of corporate affairs for Alliance Data. "Our journey with Habitat began 16 years ago and has reigned as one of our associates' favorite organizations to volunteer with. Building on this solid history of partnership, and engagement, we see this expanded partnership as an opportunity to further accelerate Habitat's progress."
"Alliance Data is a company with a purpose and their commitment to Habitat shows that they are dedicated to making the world a better place," said Julie Laird Davis, vice president of Corporate and Foundation Relations for Habitat for Humanity International. "Their support means Habitat is able to answer the call to provide solutions for the ever-growing need for housing. We look forward to working alongside their associates and in partnership with our hardworking homeowners."
Alliance Data believes strong, resilient communities lead to a more sustainable economy and quality of life for those that live there, and that fact propels the company to invest in the places where they live and work.
About Habitat for Humanity
Driven by the vision that everyone needs a decent place to live, Habitat for Humanity began in 1976 as a grassroots effort on a community farm in southern Georgia. The Christian housing organization has since grown to become a leading global nonprofit working in local communities across all 50 states in the U.S. and in more than 70 countries. Families and individuals in need of a hand up partner with Habitat for Humanity to build or improve a place they can call home. Habitat homeowners help build their own homes alongside volunteers and pay an affordable mortgage. Through financial support, volunteering or adding a voice to support affordable housing, everyone can help families achieve the strength, stability and self-reliance they need to build better lives for themselves. Through shelter, we empower. To learn more, visit habitat.org.
About Alliance Data
Alliance Data® (NYSE: ADS) is a leading global provider of data-driven marketing and loyalty solutions serving large, consumer-based industries. The Company creates and deploys customized solutions, enhancing the critical customer marketing experience; the result is measurably changing consumer behavior while driving business growth and profitability for some of today's most recognizable brands. Alliance Data helps its clients create and increase customer loyalty through solutions that engage millions of customers each day across multiple touch points using traditional, digital, mobile and emerging technologies. An S&P 500, FORTUNE 500 and FORTUNE 100 Best Companies to Work For company headquartered in Plano, Texas, Alliance Data consists of three businesses that together employ approximately 20,000 associates at more than 100 locations worldwide.
Contact:
Rowena Sara
Habitat for Humanity International
(404) 420-6732
newsroom@habitat.org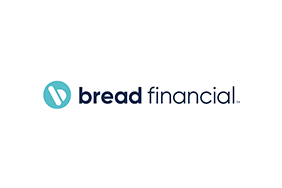 Bread Financial
Bread Financial
Bread FinancialTM(NYSE: ADS) is a tech-forward financial services company providing simple, personalized payment, lending and saving solutions. The company creates opportunities for its customers and partners through digitally enabled choices that offer ease, empowerment, financial flexibility and exceptional customer experiences. Driven by a digital-first approach, data insights and white-label technology, Bread Financial delivers growth for its partners through a comprehensive product suite, including private label and co-brand credit cards, installment lending and buy now, pay later (BNPL). Bread Financial also offers direct-to-consumer solutions that give customers more access, choice and freedom through its branded payment, lending and saving products.
Formerly Alliance Data, Bread Financial is an S&P MidCap 400 company headquartered in Columbus, Ohio, and committed to sustainable business practices powered by its 6,000+ global associates. To learn more about Bread Financial, visit BreadFinancial.com or follow us on Facebook, LinkedIn, Twitter and Instagram.
More from Bread Financial